11 startups set to Pitch Live at Africa Startup Summit, Kigali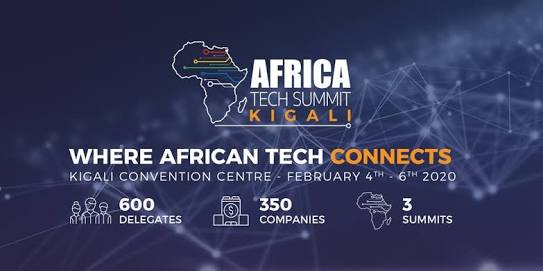 The second edition of Africa Startup Summit powered by Disrupt Africa would take place this year on February 5-6 in Kigali, Rwanda.
Across the African continent, Eleven companies have been selected to pitch on stage to investors, corporates, media and other stakeholders at the event.
At this event, more than 600 stakeholders would come together in the tech startup space across the continent to explore opportunities and challenges within the ecosystem, while showcasing Africa's abundant entrepreneurial talent.
The focus will be on encouraging collaboration, and creating connections between investors, corporates, stakeholders and startups.
As part of this mission, applications were opened for startups to Pitch Live at the Africa Startup Summit. Having more than 100 applicants, 11 have been chosen from six different African countries.
The selected companies include; BAG Innovation (Rwanda), OkwuEco (Nigeria) M-Lugha App (Kenya): , HouseAfrica (Nigeria), MarketForce (Kenya), The Awareness Company (South Africa), Limestart (Nigeria), M-omulimisa (Uganda),Talents Arena (Egypt), ThankUCash (Nigeria) and Riby (Nigeria).
"While we expected a good number of quality applications, we were blown away by the array of exciting and impactful startups competing to come to Africa Startup Summit this year.  Thank you to all applicants for taking the time to reach out. We feel we have selected some of Africa's very finest to present on stage in Kigali, and we look forward to their pitches," said Gabriella Mulligan, co-founder of Disrupt Africa.
"The 11 startups chosen to take part in this year's Pitch Live have been offered one very simple opportunity – to get up on stage in front of an expert jury panel and hundreds of potential investors, corporate partners, and customers. We are confident there will be deals to be done for them in Kigali," said Tom Jackson, co-founder of Disrupt Africa.
These eleven start-ups among other benefit would have the opportunity to attend two other summits, and take part in the wide variety of workshops, discussions and networking sessions taking place over the three days.
To attend this event, tickets are currently on sale here.