6 Nigerian agri-tech Startups  To Vie For FCMB Funding  Support.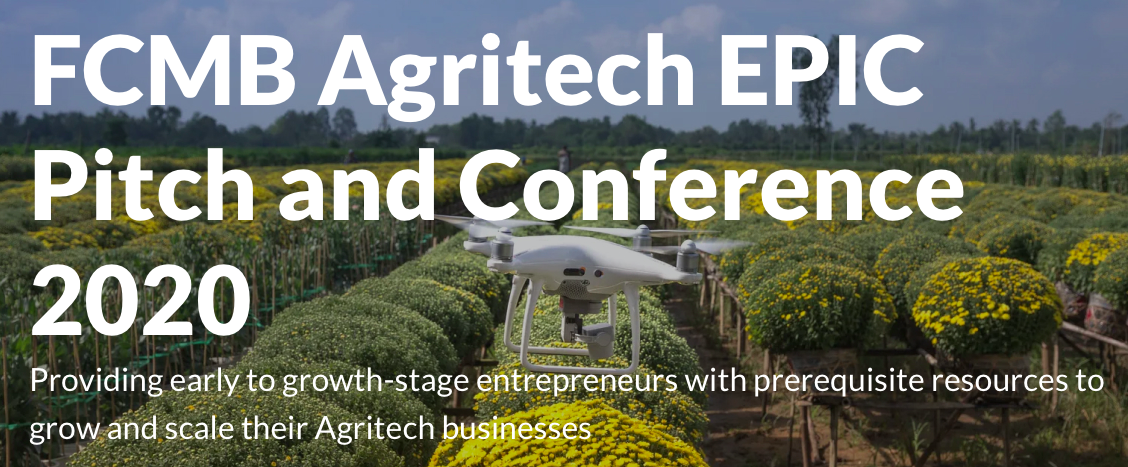 Six Nigerian agri-tech new companies have been named finalists of the FCMB Agritech EPIC Pitch 2020, which will give winners money financing and different sorts of help.
Different advantages for champs include tutor backing, workspace, and admittance to market and systems, while business visionaries will likewise approach Energy Hatchery's assets, accomplice association backing, and business advancement administrations.
In regards to that, in July, Nigeria's First City Monument Bank (FCMB) had collaborated Passion Incubator to dispatch the third version of the competition, putting aside NGN1.5 million (US$4,000) to help the best two startups in the program.
The application stage saw near 2,000 agri-tech new companies from more than 16 nations around the globe apply, with 10 new businesses named semi-finalists. Following two days of semi-last pitches, six of those organizations have advanced to the last.
Those finalists are largely Nigerians, and  Farmz2U, which assists ranchers with getting to customized rural ability utilizing information and market access through framework combinations; Beat Automaton, which uses drones for splashing, crop wellbeing evaluation and farmland mapping; and ColdHubs, which structures, introduces, commissions and works sunlight based controlled walk in chilly rooms.
The staying three finalists are Tradebuza, which digitizes wares sourcing and exchange for enormous agribusinesses who run out-cultivator plans; Forespeak Innovation, which produces IoT-fueled that utilization man-made reasoning (computer-based intelligence) to analyze poultry illness; and AgroHive, an HR-tech startup that assists agribusinesses with getting to a steady gracefully of talented agricultural staff.
Demo day is tomorrow (Friday, August 28), with the finalists pitching basically to a making a decision about the board that will choose the winners.  Rolayo Akhigbe, divisional head of exchange banking at FCMB  explained.
According to Rolayo Akhigbe, divisional head of exchange banking at FCMB, they are energetic about supporting Nigeria's tech environment and this activity is one of the courses through which they are constructing and quickening the development of the agri-tech new companies in Nigeria, just as the bigger African mainland.