Abwaab raises $2.4 million pre-seed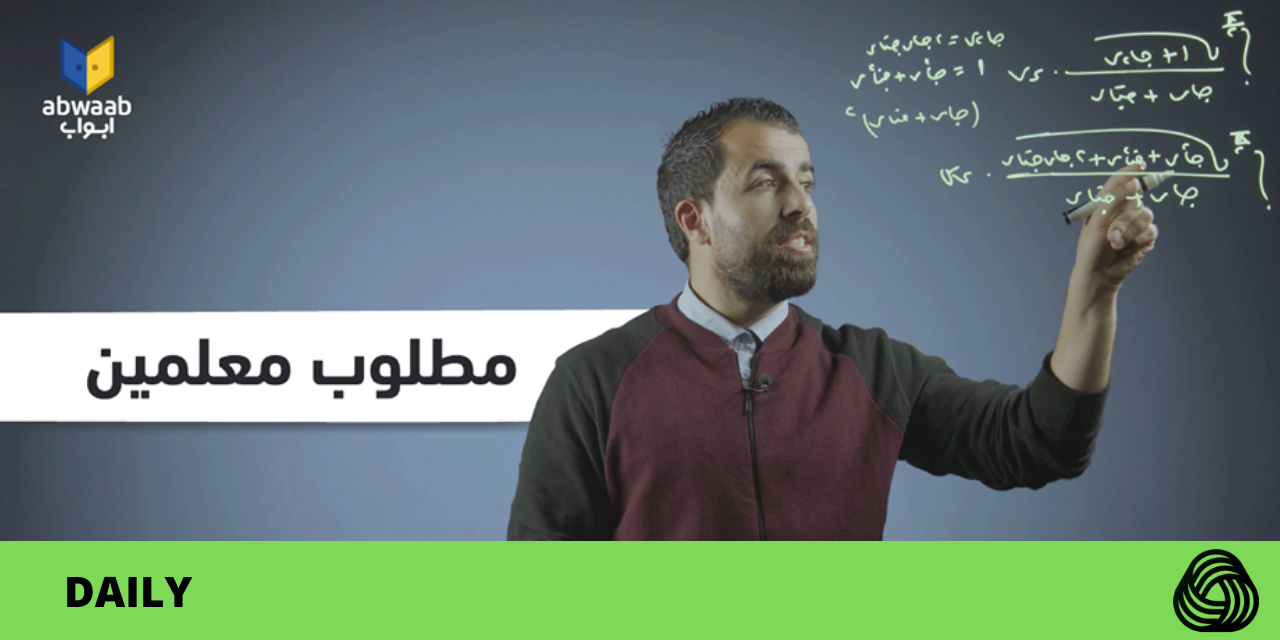 Abwaab, MENA's latest online learning platform raises $2.4M pre-seed funding round.
Abwaab's $2.5M pre-seed round was kicked off by Adam Tech Ventures and joined by Endure Capital, Equitrust, the World Bank-backed Innovative Startups SMEs Fund ("ISSF").
The startup plans to use this funding to develop its product and grow its team.
Its mission is to improve the of-school learning experience for Arabic-speaking youth by making high-quality education accessible to each and every student regardless of socioeconomic background.
"There is a clear lack of online educational resources for young people in MENA who are their prime learning age (0-24) despite the fact that they currently make up half of the region's population and rank one of the lowest on academic performance. By providing a high- quality, easily accessible and fun learning experience, we believe that our product will h a powerful impact on generations to come," said Hamdi Tabbaa, Co-founder & CEO, Abwaab.
Abwaab's website offers a comprehensive and engaging online learning experience for secondary school students.
It also includes concept-based video lessons taught by highly experienced teachers, various forms of assessment and performance-tracking features. Students get the unique opportunity to learn at their own pace, assess themselves and track their progress anytime and anywhere.
Hussein Alsarabi, Co-founder & CTO of Abwaab stated that the company aims to harness the power of AI to provide each student with a unique and personalized learning journey.
"We see huge potential in Abwaab and are very excited to be supporting its mission. We can clearly see the impact Byju's is having on the Indian market and strongly believe that Abwaab will have a similar effect in MENA said Dina Shawar, CEO, Adam Tech Ventures.
The platform can be accessed via desktop and mobile web. You can check us out at www.abwaab.me and subscription is free.
Adam Tech Ventures is a $5M fund that invests in technology startups.
Endure Capital is an early-stage investment headed by entrepreneurs looking for startup teams with great ideas and, more importantly, relentless execution to build companies that Endure.
EquiTrust is a national carrier of competitive, client-friendly annuity and life insurance products, available through a national network of independent sales representatives.
The Innovative Startups and SMEs Fund ("ISSF") is a private sector managed fund making investments in innovative startups and early-stage SMEs. The World Bank has invested $50 million in the Fund which was complemented by the Central Bank of Jordan with an additional $48 million.