Africa in the Digital Age: Data Protection and Privacy in Focus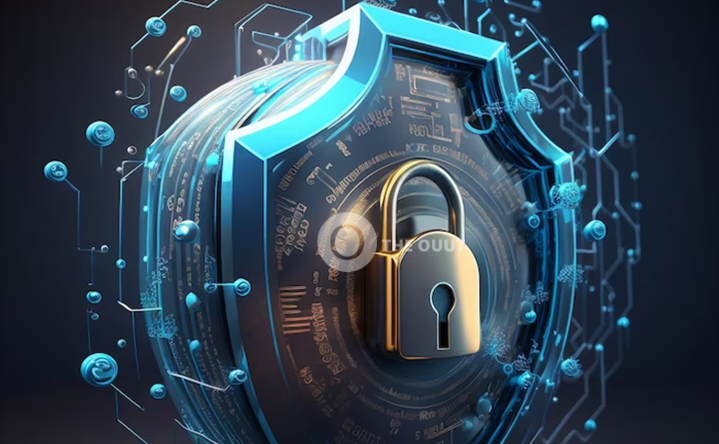 Africa, like the rest of the world, is undergoing a digital revolution. With increasing digitalisation, internet penetration, e-commerce adoption, and growth in the use of digital platforms, data protection, and privacy are more important than ever. As Africa moves toward a cashless economy, financial inclusion, and an overall digital economy, data protection, privacy must be prioritised to ensure that citizens' information is not misused. Furthermore, the economic consequences of digital insecurity are already significant across the continent. It is estimated that it costs South Africa $570 million per year, Nigeria $500 million, and Kenya $36 million according to a report.
This is especially concerning, given that most African countries do little to combat the threat. According to the Global Cybersecurity Index, only 29 of the 54 African countries evaluated have cybersecurity legislation. Unfortunately, approximately 90% of African businesses do not have cybersecurity protocols in place. This leaves them vulnerable to cyber threats such as hacking, phishing, and malware attacks.  An IDC report titled 'The Impact of Cyber Extortion on Africa' stated that cybercrime costs Africa $4 billion per year.
According to Kaspersky, an anti-virus software company, attacks related to data loss threats increased significantly in the continent in 2022, increasing by 234% in Q2 2022 compared to the previous quarter.
Data Protection and Privacy Laws in Africa
Personal information is valuable and can be used for various purposes, such as marketing, research, and other commercial activities. However, if it is not properly regulated, it can be abused, resulting in negative consequences for individuals and organizations. Strong data protection laws can assist in ensuring that personal data is collected, processed, and stored lawfully and equitably. They can also empower individuals by giving them control over their data and allowing them to hold organizations accountable for any misuse.
African countries are at various stages of enacting data protection and privacy legislation. South Africa, Mauritius, and Ghana, for example, have enacted comprehensive data protection laws that meet international standards.
The South African Protection of Personal Information Act (POPIA), which was passed in 2013, is one of Africa's most comprehensive data protection laws. It governs the collection, processing, and storage of personal information, as well as the right of individuals to access, correct, and deletes their data. The law also requires organizations to obtain consent from individuals before collecting personal data about them and to notify them if any data breaches occur.
Furthermore, several initiatives have been launched in Africa to promote data protection and privacy. The African Data Protection and Privacy Conference, for example, bring together stakeholders from all over Africa to discuss data protection and privacy issues. The conference serves as a forum for the exchange of ideas and best practices in the fields of data protection and privacy.
Another initiative is the The Network of African Data Protection Authorities (NADPA/RAPDP) which was founded in 2016, to promote cooperation and collaboration among African data protection authorities. It seeks to promote the harmonization of data protection laws in Africa, as well as to support and build the capacity of data protection authorities.
Cyber Attacks as a Threat to the Rise of Fintech Platforms in Nigeria
Challenges to e-Data Protection  in Africa
Despite progress in enacting data protection laws in Africa, challenges remain in their implementation and enforcement. One of the major challenges is that both individuals and organizations are unaware of and do not understand data protection laws. Many people are unaware of their rights as well as organisations' obligations to protect their data.
Another issue is a lack of resources and expertise to enforce data privacy laws. Many African countries lack the resources necessary to establish regulatory bodies and train personnel to enforce data protection laws. As a result, enforcement mechanisms have become lax, making it difficult to hold organisations accountable for data breaches and other violations.
Furthermore, African countries lack cooperation and coordination in enforcing data protection laws. Many African countries lack bilateral or multilateral agreements that would allow them to share information and resources in the fight against cybercrime and data breaches. This has made it difficult to track down and prosecute cross-border cybercriminals.
Data Protection and Privacy is Crucial for Africa's Development
Data security and privacy are fundamental human rights that must be respected and protected. The African Charter on Human and Peoples' Rights and the International Covenant on Civil and Political Rights both recognise the right to privacy. To protect personal data and ensure that individuals' privacy rights are respected, the General Data Protection Regulation (GDPR) and the Africa Data Protection and Privacy Conference (ADPPC) were established. These regulations have contributed to the development of a framework for data protection and privacy, and African countries must implement them to protect the personal data of their citizens.
Also, financial inclusion is critical for economic development, and it is being driven by digital financial services. Mobile money and digital wallets are becoming increasingly popular in Africa, and they are assisting in the provision of financial services to the unbanked and underbanked populations. However, these digital financial services are vulnerable to cyber threats, and personal data breaches can result in financial loss and identity theft. For example, Flutterwave, Africa's most valuable payments company, has reportedly been hacked multiple times recently, with customers' money worth millions of dollars stolen.
Adequate data protection and privacy regulations are required to ensure financial inclusion. Inadequate regulation can breed mistrust in the financial system, discouraging people from using digital financial services. In 2018, the Central Bank of Nigeria published a framework for financial institutions' data protection and privacy. This framework outlines data protection and privacy requirements and provides guidelines for financial institutions to follow. Other African countries must follow Nigeria's lead and create similar frameworks to ensure the privacy of their citizens' data.
It Will Encourage e-Banking
Furthermore, the cashless economy is another area where data security and privacy are critical. Cash usage is decreasing in Africa, while digital payments are becoming more popular. Digital payments are simple, quick, and safe. Digital payments, on the other hand, are vulnerable to cyber threats, and personal data breaches can result in financial loss and identity theft.
Finally, data protection and privacy are critical to financial inclusion, the cashless economy, and the digital economy as a whole. To protect their citizens' data, African governments must develop strong data protection and privacy regulations. These regulations must be enforced and followed by financial institutions, payment service providers, and businesses.