African Startups and Individuals can apply for GoGettaz Agripreneur Prize 2021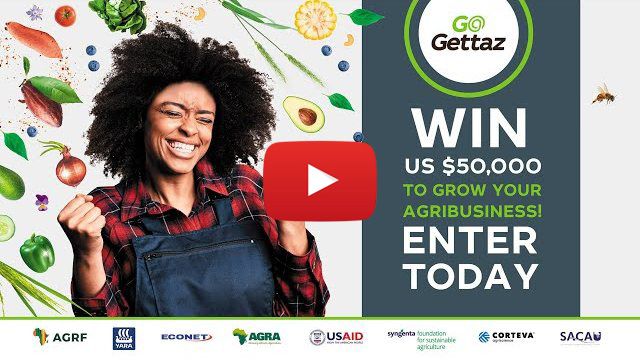 GoGettaz Africa Community is calling on African Agritech startups to apply for the GoGettaz Agripreneur Prize 2021 which aims to find Africa's brightest young Agri-food entrepreneurs.
GoGettaz Africa Community is an online community for young, innovative entrepreneurs to revolutionize Africa's Agri-food sector. The platform allows users to interact with fellow youth agripreneurs, mentors, and investors and get access to amazing opportunities, news & updates from the ecosystem, online courses, useful resources, and more.
The 2021 GoGettaz Agripreneur Prize seeks to reward agribusinesses that bring technology, innovation, and passion to the agriculture and food industries as Africa requires strong agriculture and food business to grow its communities and economies. The community will be rewarding 2 Agritech startups with $500,000 each to help scale their innovations. They also get the chance to attend the Africa Green Revolution Forum (AGRF) virtual meeting, receive mentorship, programming linkages, and guidance to continue their entrepreneurial journey.
Entrepreneurs aged 35 and below with an official ID from a country that is a member of the African Union and no criminal record are allowed to apply.
Legally registered startups within the Agritech sector such as Agri-food research & development, Primary food production (farming), Crop nutrition, Irrigation, Mechanization, automation or robotics, including drones, Crop protection, Hydroponics or urban farming, Transport, distribution, storage, or logistics, Food processing, Packaging or marketing, Food retail or service, Waste management or recycling, Digital or technology solutions/services to the Agri-food sector, Innovative finance solutions/services to the Agri-food sector, Renewable energy or environmental solutions/services to the Agri-food sector can also apply.
Application for the competition runs till June 14th, 2021, interested startups can click here to register.