African startups can apply and benefit from the IsDB Transform Fund 2021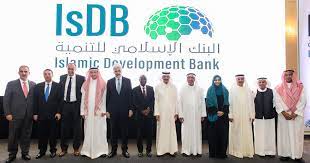 The Islamic Development Bank (IsDB) has announced the Transform Fund Call for Innovation 2021 where it will be giving out up to $500millioon to startups. The event will focus entirely on supporting its Member Countries' recovery from the COVID-19 pandemic with the aim of building a stronger, more resilient, and prosperous future.
The Transform Fund Call for Innovation is an initiative of the Islamic Development Bank launched in 2021 with the commitment of harnessing the power of Science, Technology, and Innovation (STI) helping to solve the global development challenges.
With the COVID-19 pandemic raging across the globe creating a negative socio-economic impact on small businesses and poor communities, the Transform Fund Call for Innovation 2021 is required attention in Africa's business space.
The event will provide seed funds for innovators, entrepreneurs, startups, SMEs, and institutions or growth capital to develop and commercialize innovations. The funding will primarily encourage startups and innovations that support zero hunger, good health, quality education, sanitation, affordable and Clean Energy, Industry, Innovation, and Infrastructure.
Startups with new ideas and proof of concept can receive grants ranging from $50,000 – $100,000. Startups with scaling-up of innovative programs in the Private Sector can receive investment up to $300,000. Startups intending to commercialize the technology in the private sector can receive investment up to $1miilion.
A startup can get required additional information through the operational guidelines by clicking here. Application for participation runs until May 31st, 2021, interested startups and innovators can click here to apply.