African Startups can apply for the Smart Cities Innovation Program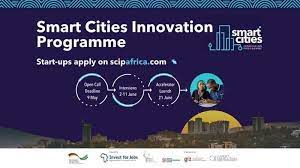 Smart Cities Innovation Program (SCIP) has announced that it is inviting African startups to apply for the joint project of the Special Initiative on Training and Job Creation and "Make-IT in Africa" programs which are both implemented GIZ on behalf of the German Federal Ministry for Economic Cooperation and Development and supported by the Rwandan government.
The program will be a six months accelerator program that is aimed at supporting 30 high-potential African tech startups. 10 startups will be selected from 3 sectors- Smart Mobility, Smart Housing, and Fintech for Affordability.
The SCIP program is partnered by several companies including Volkswagen, Siemens, the African Business Angels Network (ABAN), and others.
Selected startups will benefit from mentoring, training, intensive networking, and matchmaking with international startup investors. These startups will also be able to use Rwanda's flagship smart city project, Green City Kigali as an area to test their solutions and enter the Rwandan market.
The grand finale of the program will be the demo days in Kigali at the end of September. Application for the program runs till May 9, 2021, interested startups can click here to register.