African Startups can apply for UN Food Systems Summit 2021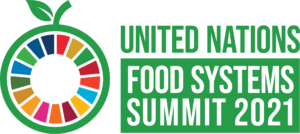 The United Nations has announced that startups can apply for the Food Systems Summit competition that is open to high-impact Foodtech startups and small and medium-sized enterprises (SMEs) aiming to transform food systems globally.
The UN Food Systems Summit competition is tagged 'Best Small Business: Good Food for All'. The event aims to identify developing startups with solutions for improving food systems, entrepreneurs leading the charge for more sustainable, inclusive, and resilient food systems.
The Food System Summit is in line with the UN Sustainable Development Goals (SDGs) as it aims that small businesses around the world that help provide healthy food that is good for the environment, good for their communities and create jobs for people locally will be selected to maximize their positive impact.
50 small businesses and Foodtech startups will be selected in the final stage of the event. These startups and small businesses will receive a $2000 cash prize and a chance to actively participate in events around the Pre-Summit in July 2021.
Requirements for application include:
Startup or business should be based in any African country;
Startup or business should have between 5 and 250 employees;
Startup or business should be playing a role in any aspect of food value and supply chain;
Contributes to healthier, more sustainable, and equitable food for the communities it serves.
Applicants will be evaluated based on the strength of startups' vision for the future and how well they communicate the current and future impact of their business.
The competition is currently ongoing; the application closes on June 4, 2021, interested startups can click here to apply.