African Startups can Benefit from the AfCFTA Vision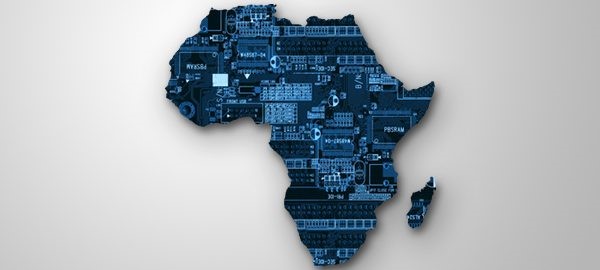 Overview of a Free Trade Area
Ever heard of a free trade area and what it stands for? Well, free trade area is an agreement between countries with intention to seal an economic cooperation among them. This agreement enables them bring down trade barriers like tariffs and import quotas. The good thing about a free trade area is that it encourages competition, which consequently increases a country's efficiency, in order to be on par with its competitors. With this, products and services consequently become of better quality, more players eliminate monopoly and product variety is inexpensive.
In 2012, African leaders gathered at the African union session at Ethiopia and agreed to create a single continental market for goods and services. This idea started the African Continental Free Trade Area (AfCFTA).  The AfCFTA Secretariat announced the  AfCFTA Vision Challenge as part of the broader Vision Initiative to boost access to funding and technological capacity for startups, SMEs, innovators and entrepreneurs across the continent. The Secretariat is launching the Vision Initiative with the Sankoree Institute of AfroChampions on the back of the AVRIVA programme, and in support of the African Union Open Corridor Initiative.
How African Startups can Apply for AfCFTA
The AfCFTA Vision Challenge is open to startups working in any one of eight critical issue areas: education, health, agriculture, infrastructure, good governance, trade/integration, technology, manufacturing and environment. Development financial institutions and banks form part of the institutional jury to select from the participants. Startups that are selected will be engaged with big development financial institutions, with the aim of helping the startups secure investment from development financial institutions.
According to Francis Mangeni, the director of trade promotion and program at the AfCFTA Secretariat, "There are many things we must get right to ensure that Africa derives the full range of benefits from the AfCFTA. Some will take a while. Creating powerful connections through institutional partnerships and technology, however, can start immediately, and there is no time to waste. We want to propel SMEs and startups by opening doors for them to places where they could never previously have entered, for capital but also for capacity building".
The AfCFTA will boost several segments of the economy, including intra-regional trade within Africa and the production of made-in-Africa goods and services, among others. According to the World Bank, the pact connects 1.3 billion people across 55 countries with a combined gross domestic product (GDP) valued at US$3.4 trillion. It also claims that it can lift 30 million people out of extreme poverty and raise the income levels of 68 million others who live on less than $5.50 per day. We will see more African startups in 2021 and increased rate of cross-border payments so the stage might just be set for the likes of Paystack and Flutterwave.
To apply, startups can simply visit the challenge website. Once in the portal, they can obtain an AfCFTA Number from the main AfCFTA App, which will allow them to participate in the contest. This scheme will enable startups secure not just capital but also capacity building by opening doors for them to places where they would have experienced real difficulty entering. It will introduce African startups to the African and global space.