Amazon's River Club Project Developer Score another Victory at the Western Cape High Court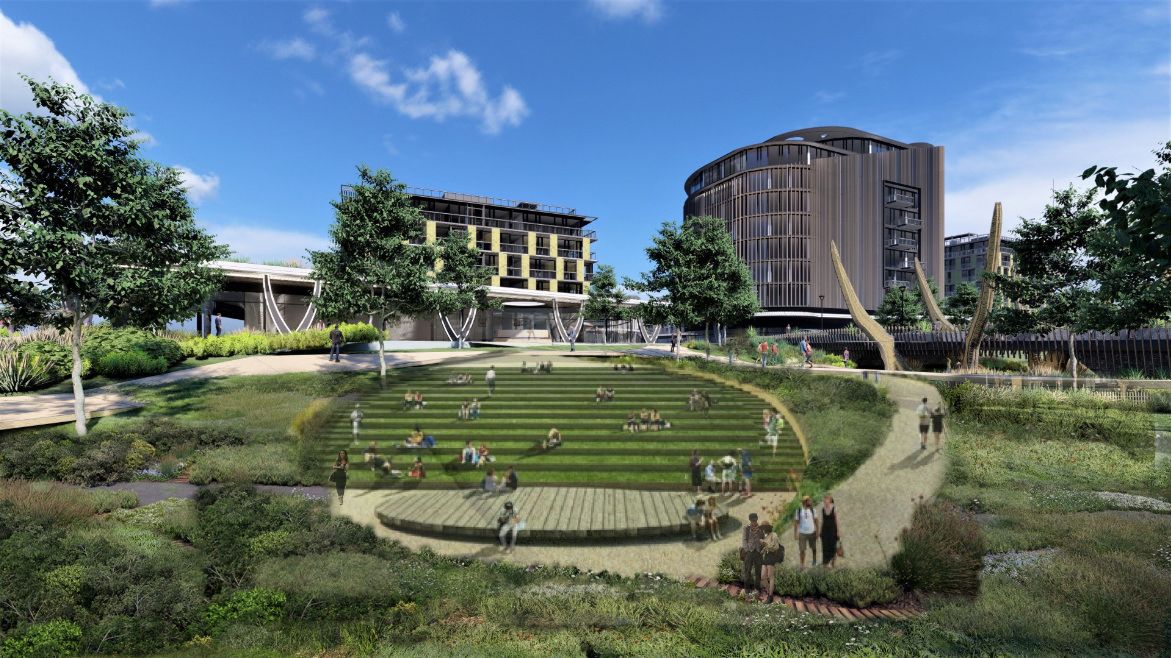 Developers of the R4.6 billion ($270M) multi-use River Club project in Cape Town, which will house Amazon's future South African headquarters, have beaten development opponents once more. A request for an interdict against ongoing building at the location off of the Western Cape High Court list was rejected on Tuesday by Judge MJ Dolamo due to its lack of urgency.
The developer, Liesbeek Leisure Properties Trust (LLPT), had been ordered to cease construction at the site by an urgent interdict, which the Observatory Civic Association (OCA) had requested from the court.
That followed an earlier directive from Judge Patricia Goliath directing LLPT to stop work at the property pending "meaningful" engagement with organizations purporting to speak for indigenous people who would be impacted by the development.
Recall that the River Club Multipurpose Cape Town Headquarters developer had in July threatened to abandon the entire River Club project if there were further delays on the construction. According to The Sunday Times, the warning was included in an affidavit that developer, Liesbeek Leisure Property Trust (LLPT) submitted this week to the Supreme Court of Appeal.
The document claims that the Amazon Development Centre (ADC) would probably terminate the developer agreement if there were any more delays at the River Club building site. Because LLPT had not engaged in meaningful consultation with the impacted First Nations people, who view the development region as sacred territory, the Western Cape High Court ordered in March 2022 that all work at the construction site cease.
The developer applied to the Supreme Court of Appeal (SCA), which consented to hear its review application, after Goliath also denied LLPT's request for leave to appeal her decision.
As long as the decision of this appeal is decided upon by a full bench of the Western Cape High Court on October 11 and 12, 2022, according to LLPT, it is permitted to carry on with construction at the site.
The decision, according to LLPT, is a victory for the many workers who are presently on the job site.
Judge Dolamo allowed the elders and tribal members of the Goringhaicona Khoi Khoin Indigenous Traditional Council (GKKITC), another organization that represents local indigenous people, to intervene in the appeal case in addition to removing the interdict off the roll.
Additionally, the GKKITC has asked the Western Cape High Court to dismiss all cases brought against the River Club construction.
The Western Cape First Nations Collective, another proponent of the project, fought Jenkins and the OCA outside of court in July 2022, calling them traitors and waving signs that said, "The River Club Supports Khoi Heritage" and "Khoi Welcome Amazon."