Pan-African Fund Manager, Amethis Sets to Launch its $490M, Amethis Fund III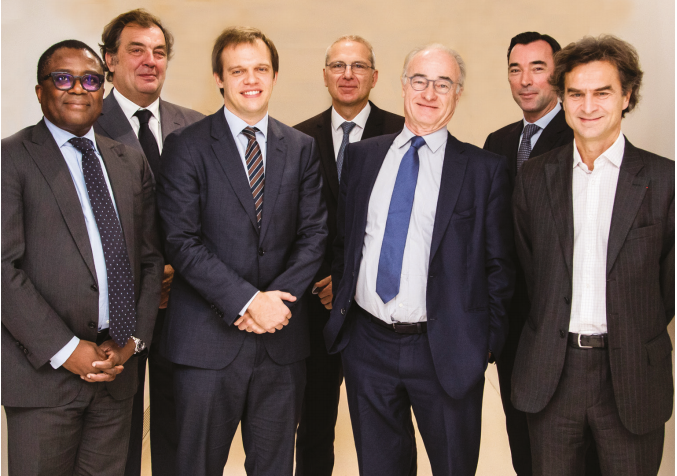 Amethis, an African-focused investment fund manager, is gearing up to launch its third pan-African fund, Amethis Fund III, with a target size of $490 million. This latest fund will be the largest of the three funds launched by the investment firm so far, and will follow the success of its predecessors, Amethis Fund I and II, which were launched in 2012 and 2018 respectively.
According to a project note released by the International Finance Corporation (IFC), Amethis Fund III will be a generalist fund investing in 10 to 12 medium-sized African companies and aiming to raise $492 million. The fund's investment strategy will focus on high-potential sectors such as health, finance, business services, manufacturing, and distribution in several African countries, including Kenya, Côte d'Ivoire, Egypt, Morocco, and West Africa.
The IFC, a long-term Amethis investment partner, has already expressed interest in the fund and proposed a $44 million equity investment, not to exceed 20% of total committed capital, and a $33 million co-investment envelope. The IFC's investment proposal, however, has yet to be validated.
While fundraising for Amethis Fund III may be challenging due to the current global crises, Amethis Fund II had already attracted more than 70 investors in Europe and Africa by the time it closed in June 2019. This new fund will focus on geographic and sector diversification and will succeed Amethis Fund II, which had total a commitment of $410 million, and Amethis Fund I, which had total a commitment of $301 million.
Amethis Fund III Targets Mid-market Startups
Amethis Fund III targets mid-market companies with annual revenues ranging from $10 million to $1 billion and a workforce of 100 to 999 employees. These companies are more significant than small businesses but smaller than large corporations and often represent an important segment of the economy. They may have more complex operations and require a greater level of investment than small businesses, but may also offer greater growth potential than larger, more established corporations.
Investing in mid-market companies can be challenging, but the fund manager has a strong track record of success in Africa. The company deeply understands the African market, and its team of investment professionals has experience in a wide range of sectors, including finance, healthcare, consumer goods, and manufacturing.
Overall, Amethis Fund III represents an exciting opportunity for investors who are interested in tapping into the potential of African mid-market companies. With its focus on high-potential sectors and geographic diversification, the fund is well-positioned to deliver strong returns while contributing to the development of the African economy.