Araka Launches Driver Aid Mobile App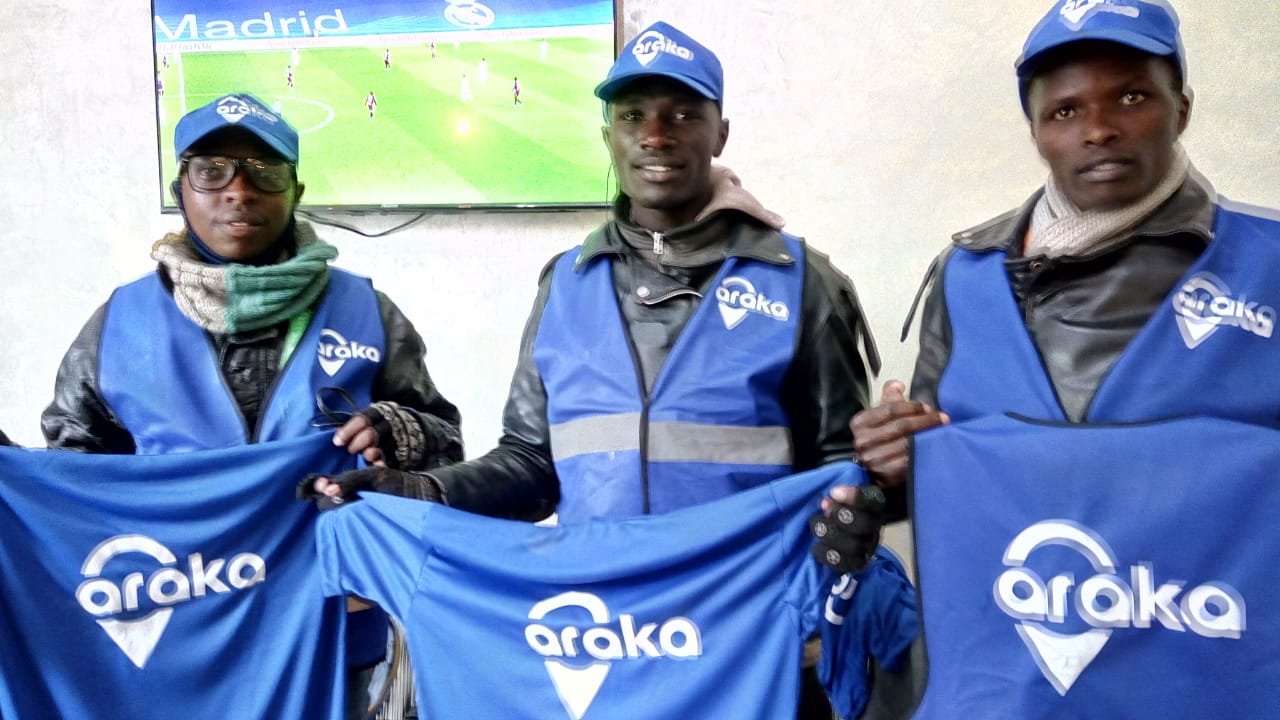 Araka, a Kenyan mobility-focused startup has launched a mobile application that aims to provide applicable solutions to challenges logistics drivers and on-demand mobility face.
Araka was co-founded by Drake Smith, Emmanuel Maingi, and Michael Kariamu. it was launched as a fintech, mobility and logistics company platform that supports digitally enabled drivers to own their vehicles at an affordable rate, creating a link between them and prospective clients and provide access to short term loans.
Via the platform customers can make reservations for various kinds of services that are important to them either as rides or product deliveries.
While speaking with journalists, Mark Pascal, the Chief Executive Officer (CEO) at Araka, noted "At Araka, we solve the  main problems faced by digital drivers,"
Pascal stated, "Where our competitors charge drivers up to 25 per cent commission, we charge only five per cent, hence helping our drivers to save up to 60 per cent of their current spending on commissions."
"We offer our riders work tool financing at low four per cent monthly interest, leading to up to 12 per cent annual interest savings," Pascal explains further.
Speaking about what had been  Araka's motivation to continue with its mission, Pascal said, "The gap we are filling, and hence our main value proposition, is the high cost incurred by digital drivers when they are working, both in accessing clients, where they pay up to 25 per cent commission, and in access to work tools, such as the vehicles, phones, or fuel, where they pay up to 150 per cent interest on short-term loans. Our USP, our main value to the drivers, is our low cost of connecting to clients, and low cost of finance to help them work."
The startup sees itself in competition with organizations that rent out and purchase motorcycles to riders yet do not guarantee the riders' ownership of such vehicles, this would include several ride-hailing companies already existent in Kenya.
Rounding up, Pascal noted, "We so far have seen 2X daily growth rate in users and drivers since we received the investment and a proportional increase in revenues."