AUC Venture Lab Accelerator event, PayHack comes up June 17.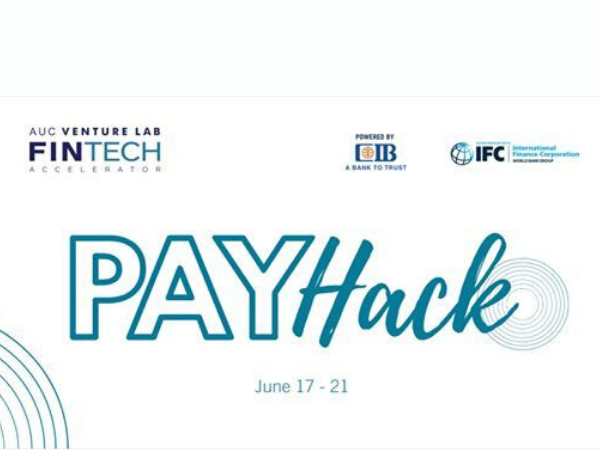 AUC Venture Lab Accelerator powered by the Commercial International Bank (CIB) and in partnership with the International Finance Corporation is hosting a 3-day virtual hackathon coming up June 17th to June 21st.
During the event, participants will get the opportunity to dive deep into the digital payments landscape in Egypt and work with seasoned entrepreneurs to create marketable and functional solutions.
The hackathon will provide participants with all the essential tools needed to develop functional and relevant solutions.
The essential tools which will be provided include; workshops by subject matter experts, business mentorship by seasoned professionals, and technical coaching by tech gurus.
According to AUV lab, Egypt has over 16 million digital wallets installed but only five percent are active and is, therefore, looking for innovations that can solve digital payment challenges.
American University in Cairo (AUC) Venture Lab is Egypt's first University startup accelerator that supports innovation-driven passionate entrepreneurs while turning their solutions into viable businesses.