BECO Capital to commit up to $150,000 to help founders of startups in North Africa, Middle East.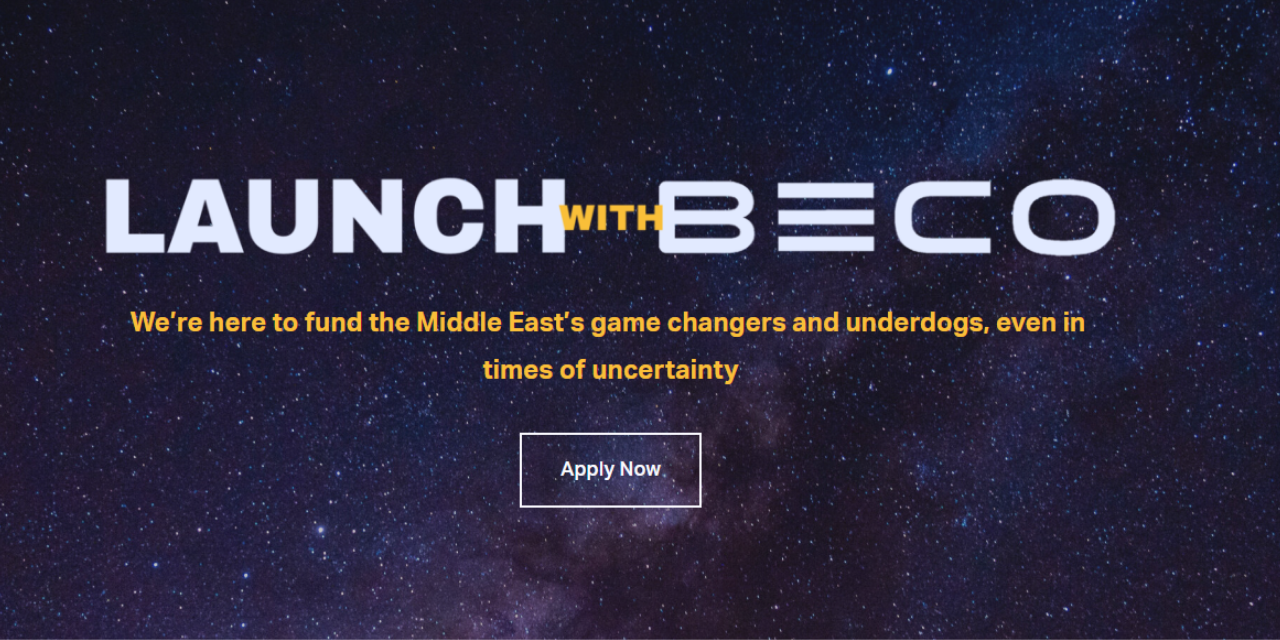 BECO Capital, a venture capital firm, will commit up to $150,000 in a new pre-seed initiative to fund exceptional founders of tech-enabled startups in  North Africa and the Middle East.
The program, known as Launch with BECO, will select up to 10 founders and provide each one of them with $150,000 support from its network in exchange for 10 percent equity to turn their idea into a business.
BECO's website explained, "Although having an idea is preferred, you are not required to have one. We are looking for outstanding people, whether they have an idea or not. If you do not currently have one, our team will work with you to identify one."
The Managing Partner of BECO Capital, Amir Farha said, "Our ecosystem is at a pivotal moment in its history, where COVID-19 has put its growth in jeopardy and where there is very little support available to tap into. Companies are struggling and laying off talented people, and we want those talented people to remain here and be productive. As an investor in the region, we felt that it is our responsibility to push everyone forward; to empower future founders, and give them the chance to create something, especially during this period."
Speaking on the criteria for selecting startups, Amir said, 'We're looking for people who possess ambition, resourcefulness, proactivity and a desire to make a massive impact with whatever they do. Teams are preferred, especially those with technical skills."
"We are looking for people who have the ability to think deeply about problems and articulate themselves and their ideas with clarity. We look for people that are open-minded yet have strong convictions that are built on substance," Amir added.
BECO's focus on understanding the people behind those ideas and has made it compulsory for founders based in the Middle East and North Africa to apply with a video describing themself.
The selected founders will receive monthly office hours with BECO partners and their network of founders and experts.
Amir revealed that "Not only the founder(s) get access to BECO's and our wider family of founders but will have access to experts globally to help them think through their idea, and we will support them with setting up their holding company and bank accounts through our existing relationships."
In addition, BECO will potentially invest with hands-on support and grant capital up to Series B for growing startups.
The application will be taken on a rolling basis till the end of 2020 but if they find 10 founders to invest in before the end of the year, applications will be closed.
The firm will contact successful applicants within five days of submission to schedule an initial interview.
BECO Capital has been supportive of companies such as Careem, Property Finder, Swvl, Vezeeta, Wahed, and many others.