Bitmama raise a $350,000 pre-Seed funding to expand its product offerings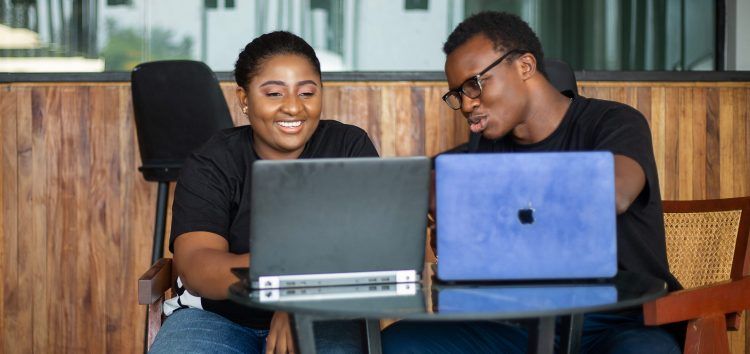 African Blockchain payment platform, Bitmama has secured $350,000 in pre-seed funding to expand its product offerings into other African countries.
The round was led by San Francisco-based VC, Flori Ventures, with participation from Nigeria-based VCs, Emergence Capital, Fedha Capital, and a host of other Angels and VCs.
Launched in 2019 by Ruth Iselema, Bitmama is a highly-secured and fast-growing crypto platform to buy, sell or trade Bitcoin, Ethereum, Ripple, Celo and other cryptocurrencies at the best rates. The Germany based but Africa focused startup has since grown to become one of the most important crypto exchanges serving the Nigerian and Ghanaian markets.
Over the last few years, Africa has been considered one of the fastest-growing markets for cryptocurrency adoption in the world. In 2020, Nigerians reportedly exchanged more than $400 million in cryptocurrencies on local crypto exchanges. This figure is expected to rise in 2021.
"The rate of crypto adoption in Africa has been surprisingly fast but anticipated. All over Africa, more than 3 million users now perform crypto transactions on the day-to-day." Founder and CEO, Ruth Iselema said in a statement. "We are thrilled to have strong financial backers with global credibility and track record, who are keen on supporting our mission to ensure crypto and cross-border transactions across Africa are done efficiently and safely for users and businesses."
How does Bitmama work?
Currently, the startup's major products are the Bitmama exchange, which allows users to purchase, sell, and trade cryptocurrencies, and Changera, a cross-border payment solution that allows customers to "transfer and receive money worldwide, purchase airtime or data for relatives and friends, and pay utility bills for loved ones from anywhere in the world."
The usual alternative for cryptocurrencies traders and businesses accepting crypto as payments is peer-2-peer and OTCs which could prove dangerous and unsafe due to scam proliferation. Bitmama's rigorous 3-tier verification process is designed to ensure the safety of honest traders in the system and inhibition of ingenuine users.
Bitmama claims to have registered more than $6 million in transaction volume this year, with over 15,000 users across its two products, a statistic that Iselema claims are rising every day despite the fact that they have done very little promotion.
Commenting on the deal, Maria Alegre, General Partner and Co-founder of Flori Ventures said "We've partnered with Bitmama to help them in their growth journey. We are particularly interested in projects that explore universal basic income, community commerce, community currencies, natural-capital-backed currencies, accessible DeFi primitives, earnings platforms, peer-to-peer marketplaces."
Ibukun Adeleke, Director at Emergence Capital while commenting on the raise, explained that they are impressed with the traction Bitmama has made across its key performance parameters.
"We are proud to partner with Bitmama and are impressed with the significant traction the business has made and continues to make across its key performance parameters including transaction volume & value, number of users, local and international strategic partnerships. We are inspired by the team's resolve to make financial services more decentralised and accessible for people and companies in Africa with an overarching mission to solve our problems on the continent using blockchain. We are excited for what is to come! Leveraging our experience, partners and relationships, we look forward to working closely with Ruth, Akin and the Bitmama team on their expansion drive across their key target emerging markets and help realize its overall corporate aspirations."
What's next for the startup?
The new fund will enable Bitmama to grow its operational presence, expand its team, and penetrate new markets across the continent, while rapidly scaling crypto and payment solutions in Africa.
African Crypto Exchange, Yellow Card Closes $15M Series A to expand across Africa