Building an E-Commerce Brand for Minimalists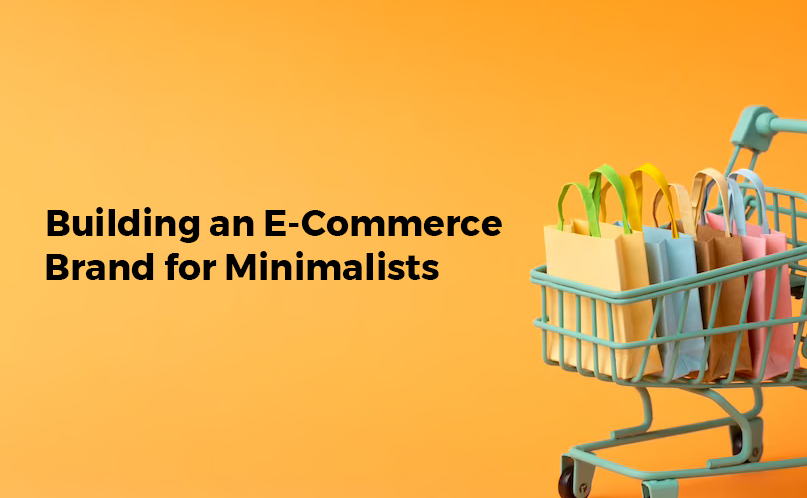 Africa's population is young, its cities are expanding quickly, and its disposable income is rising quickly. It is the home to 54 nations, each of which is at a different stage of economic development. According to a Deloitte report, specifically more than 70% of South Africans shop online at least once per month. The top three reasons given by most people for increasing their online shopping were COVID-19, time savings, and convenience.
Social commerce, or the use of social media platforms to advertise and sell goods and services, has significantly aided in the development of one of the world's fastest-growing e-commerce markets: Africa. A Q1 2022 Social Commerce Survey predicts that the social commerce market in Africa and the Middle East will grow by 70.3% annually to $8 billion in 2022. Statista data also showed that by 2025, sales via social media platforms are anticipated to nearly treble globally.
Only 3.5% of all retail sales in Africa, or $20 billion yearly, are thought to be made online. This places online sales for all of Africa below those of Australia. However, with 1.35 billion people, Africa's population is comparable to China.
Omnichannel strategies have become crucial for brick-and-mortar establishments in South Africa to match consumer demands years after the initial introduction of online retail. The narratives of the fashion business have been rewritten by companies like Zando, Yaga, Bidorbuy, Bloomable, and others, establishing a different route to purchase goods in South Africa.
Average Cost of e-commerce in South Africa
Even while e-commerce has been praised for its effective method of service delivery, there have been questions about how much it will cost to use its services. Cost and logistical concerns are the main constraints on the continent's e-commerce market's present growth trajectory.
The most affordable approach to create an online store is often through ecommerce website builders. Although using free, open-source platforms is appealing, your overall costs may go up if you have to pay for hosting, themes, plugins, and even developer assistance if you have unique requirements.
Delivery delays occur as a result of the lack of functional transport networks impeding efficient last-mile delivery. Without payment gateways and solutions, e-commerce is also worthless. In spite of the fact that fintech businesses continue to release payment solutions in an effort to meet customer demand, e-commerce startups still struggle to onboard payment interface.
For more dependable conditions, including physical hazards, consumers are here to stay. The phenomenon of limited consumers is growing, nevertheless, as it gives people more control over how and where they spend their money. After this experience, individuals will be able to better control their household spending by shopping online more regularly.
Additionally, retailers ought to think about developing various omnichannel experiences that provide a safe environment, encourage dependability, and open up prospects for discounts and promotions.
E-commerce Brand for Minimalists
Africa has advantages over the Asian superpower even though its current story and development of online retail cannot be compared to that of China. The African e-commerce market may eventually eclipse developed markets like China, the United States, and Japan, but it will take some time.
African demographics will continue to favor younger individuals for decades to come since, unlike China, the continent's population is expanding quickly. This indicates that both the continent's overall economy and e-commerce have everything necessary for a quick expansion. Consumers of e-commerce in Africa tend to favor the categories of fashion, beauty products, and grocery.
Africa is still developing economically. Establishing a competitive pricing point for services that can be afforded by low-income consumers is essential to building an e-commerce brand for minimalists. Online shops must all pay European or American prices as they look to American or European products to satisfy local demands. Local customers will also be affected by this ripple effect and will incur high prices. Low-wage individuals must adhere to less expensive solutions because they cannot comfortably incorporate this cost into their budgets.
West Africa is a significant cotton-growing region, but the region's textile industry struggles to compete with the cheap apparel made in Asia. Most of Africa's textile industries have disappeared since the 1980s. Due to high export costs and border challenges, moving clothing across continents can be challenging.
The scope of online fashion shopping in Africa will be greatly impacted by the number of startups promoting the use of African patterns and goods. As retailers learn about the advantages of e-commerce, it is necessary to close a significant structural demand gap by lowering prices via cost-reduction.