Call for Entries: African Tech Challenge Against Disinformation and Propaganda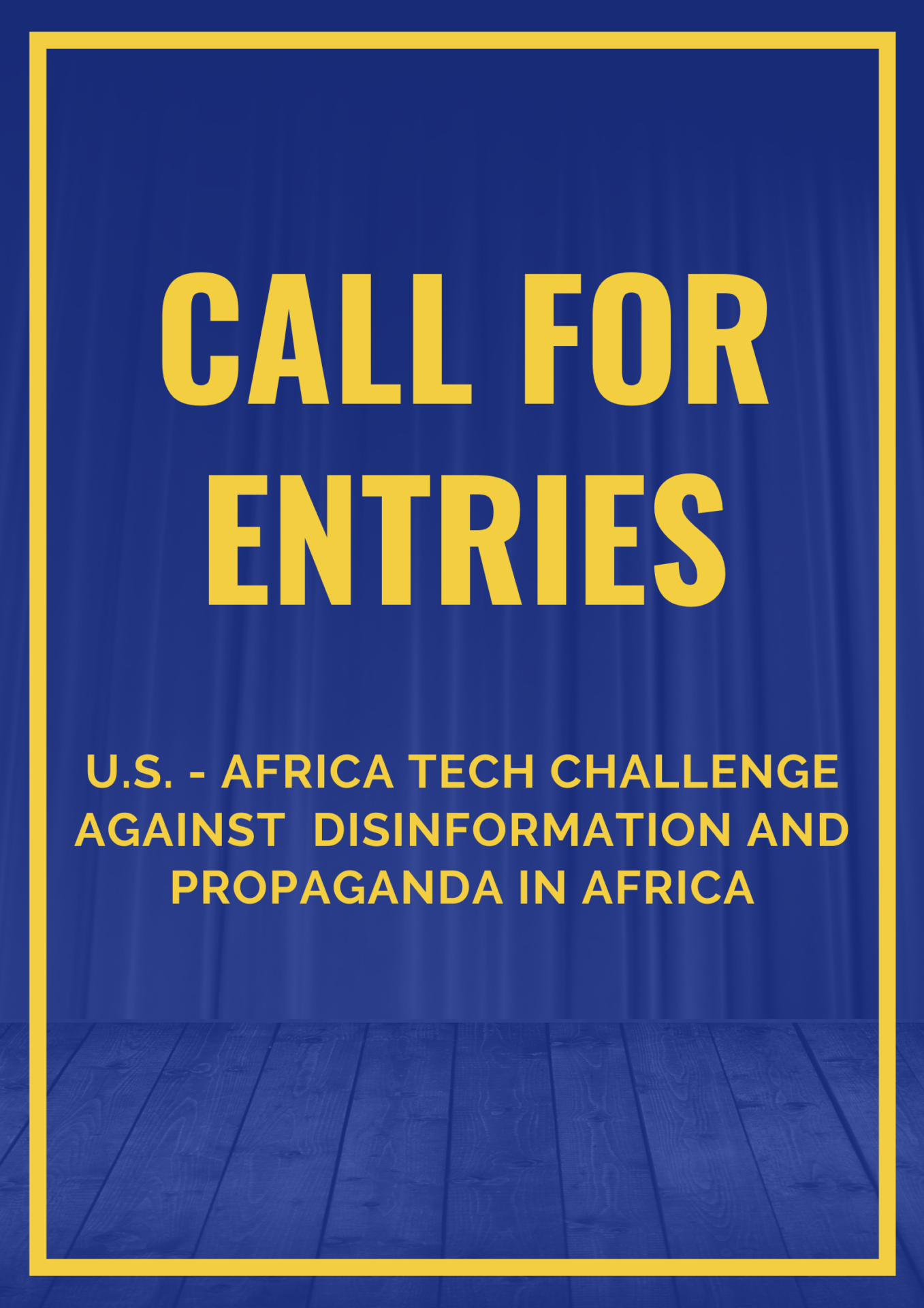 Applications are being accepted from now until February 28, 2021 for the African Tech Innovation Challenge. The challenge is for African techies to come up with practical solutions against Disinformation and Propaganda in Africa. Interested technologists from across Africa are required to submit an application presenting their solutions to combat disinformation and propaganda.
After the application process, about eight organizations will be selected to demo their technology to an audience of government, civil society, and private sector stakeholders.
Thereafter, up to three organizations will be selected as winners of the Challenge and will receive funding totaling $250,000 USD.
MODE OF PARTICIPATION
The U.S. – Africa Tech Challenge is being held as a two-part virtual event. The first part will take place virtually in April 2021, where the selected organizations will be given up to 25 minutes to present their solution to a closed audience, followed by a question and answer session from a panel of judges.
The second part of the Challenge will take place on the margins of East Africa Com on 11 – 12 May 2021, one of the premier events for digital communications, and will provide participants an opportunity for virtual networking and partnership-building. The eight participants from Phase I will all be invited to Phase II. East Africa com is part of the connecting Africa series with AfricaCom.
This programme is sponsored by the U.S. State Department's Global Engagement Center, in partnership with U.S. Embassy in Nairobi, the U.S. Agency for International Development, the European Union, the Intergovernmental Authority on Development, Twitter, Park Advisors, and Informa.
The eligibility criteria for the U.S. – Africa Tech Challenge 2021 are as follows:
Organizations wishing to apply for the tech challenge must be operated in Africa with at least a co-ownership status with an African.
Organizations must possess innovative responses or solutions to counter disinformation and propaganda in Africa.
Organizations must be domiciled and headquartered in Africa.
The following will be required in the application process:
A cover page clearly identifying the following;
Name of participant or organization
Address of participant or organization
Place of registration
Point of contact (full name, email address, phone number)
Complete answers to all of the questions in the "Requested Information" section.
The entire submission must be no longer than eight pages total (excluding cover page).
HOW TO APPLY:
Application is now open and will close on February 28, 2021. Please email africatechchallenge@disinfocloud.com for details on eligibility and application instructions. You can also visit the official website for more details.
Applicants are encouraged to apply early as the deadline is fast approaching.