​Cameroonian Cashback App Koree Sets For Francophone Africa Expansion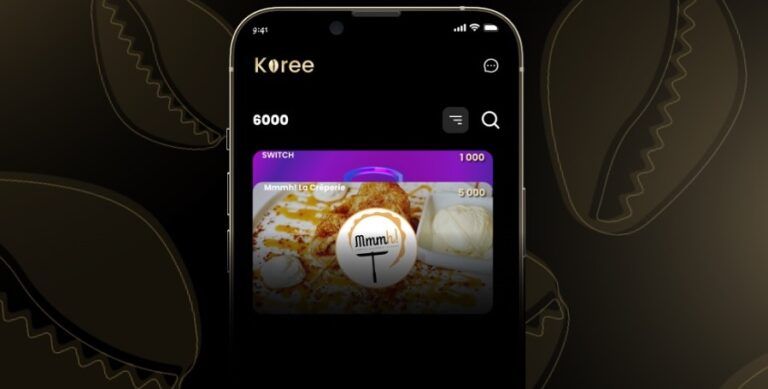 Cameroonian cashback app Koree, founded in September 2022, is set to embark on an ambitious expansion journey across Francophone Africa. The expansion plans have been bolstered by a recent funding boost of $22,000 from the Cameroon Angels Network (CAN), further amplified by a 3X matching investment of $66,000 from Catalytic Africa. Catalytic Africa, a co-investment fund established in 2019 by the African Business Angels Network (ABAN) and AfriLabs, is playing a pivotal role in enabling this expansion.
Koree, hailed as Francophone Africa's first and largest Rewards scheme platform, serves as a digital wallet for loyalty cards and empowers consumers to conveniently collect their spare change from cash retail payment roundups. Moreover, it offers cashback incentives from a wide array of stores and brands spanning various categories.
The impetus behind Koree's mission lies in addressing a long-standing issue in French-speaking countries in Sub-Saharan Africa – the scarcity of coins and low-value bills. This scarcity has persisted for over a decade, hindering the fluidity of retail transactions. Merchants have been forced to resort to expensive black market purchases of spare change, distorting transactions with unnecessary giveaways, or even canceling transactions due to a lack of small denominations. This issue predominantly affects lower-income populations and contributes to the erosion of purchasing power in a region characterized by inflationary pressures and some of the world's lowest consumer purchasing power.
According to Magalie Gauze-Sanga, the founder and CEO of Koree, its innovative solution allows merchants to manage cash payments, which constitute a significant 85 percent of offline merchant transactions in the region. With 10,000 users and 40 store partners onboard, Koree has processed more than 30,000 transactions totaling over $200,000 since its inception. Importantly, the app accommodates various payment methods, including cash, mobile money, and bank cards, enabling consumers to earn rewards across all their purchases.​
While currently operating exclusively in Douala, Cameroon, Koree's vision extends beyond its initial locale. "We plan on expanding throughout Cameroon and in other markets of the FSSA such as Ivory Coast, Senegal, and the DRC," said Gauze-Sanga.
In essence, this planned expansion signifies Koree's transition from a localized startup into a regional player poised to transform the dynamics of cash transactions and consumer loyalty programs in the Francophone African market. The infusion of capital and strategic partnerships are crucial elements propelling Koree toward its mission of alleviating the challenges posed by the scarcity of small denominations and enhancing the purchasing power of consumers in the FSSA region.