Careem Partners with Khazna to Offer New Fintech Solutions to Captains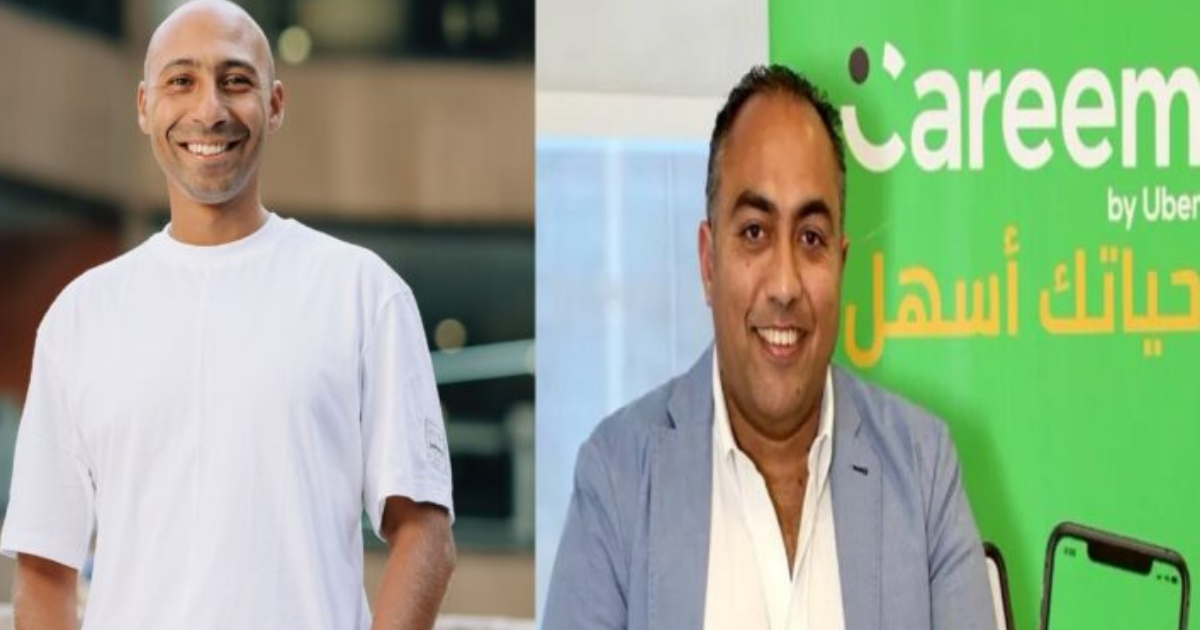 Careem Egypt, the Middle East's leading ride-hailing technology platform, has announced a partnership with Khazna, a financial Super App that provides simple, technology-driven financial services to Egypt's underserved population. The agreement will provide Captains working on the Careem App in Egypt with access to all Khazna App services via their smartphones.
Careem captains will be able to issue Khazna Meeza prepaid cards in collaboration with Abu Dhabi Islamic Bank – Egypt and link these cards to Khazna's App, which is installed on the captain's mobile phone, as a result of this partnership. Captains can immediately activate or deactivate those cards and collect payments from Careem.
Also, Captains will now be able to inquire about the card balance from the application, which will also notify them of any transactions made on the card, and if the Captains lose their "Khazna Meeza" cards, Khazna will issue a replacement card to them.
What the Stakeholders are saying
Haitham Essam, General Manager of Careem Egypt commented on the agreement, saying, "We are excited to collaborate with Khazna as part of our initiatives to support our Captains." This collaboration provides them with the best technological solutions on the market while also relieving some financial pressures through prepaid cards, which are simpler, faster, and more secure. Khazna cards will also allow our Captains to receive their dues in real-time, as well as easily carry out other financial services digitally via the "Khazna" application."
The GM went on to say that such collaborations are in line with the government's strategy to digitize Egypt's economy and achieve unprecedented financial inclusion.
Khazna's super app is primarily aimed at Egyptians who do not have access to formal financial services but are avid smartphone users. The Khazna App currently provides its users with its unique Salary Advance feature, Bill Payment, and the Khazna Prepaid Card. In response to the Central Bank of Egypt's recent push for financial inclusion and a "less-cash" framework, the company's vision is to digitize cash transactions across Egypt.
Ahmed Mohsen Hassaan, Chief Commercial Officer at Khazna, said "We are pleased with our cooperation with Careem – as it allows us to avail our services to the Captains working on their platform in Egypt. And as an important sector of society, this cooperation continues to support our objective of improving the financial well-being of millions of Egyptians and empowering them with world-class digital financial solutions."
About Khazna
Omar Saleh, Ahmed Wagueeh, and Fatma El Shenawy founded Khazna in 2019 and raised $38 million in a Series A round earlier this year to replace informal cash-driven alternatives across Egypt with a digital native solution.
Careem Egypt also announced several initiatives to support its Captains earlier this year. The most recent agreement was with the local startup Amenli.com, an insurance brokerage that provides health and auto insurance at competitive rates to Careem Egypt's Captains. Furthermore, Careem reduced the commission fee on Go Awfar rides in Cairo and Alexandria to 15% to help captains earn more while providing the best service to a diverse range of customers. Careem also increased the cash limit for Captains and added the ability to pay via Fawry, Meeza, e-wallets, and bank accounts, giving them greater payment flexibility.