CATAPULT : Inclusion Africa took off this March.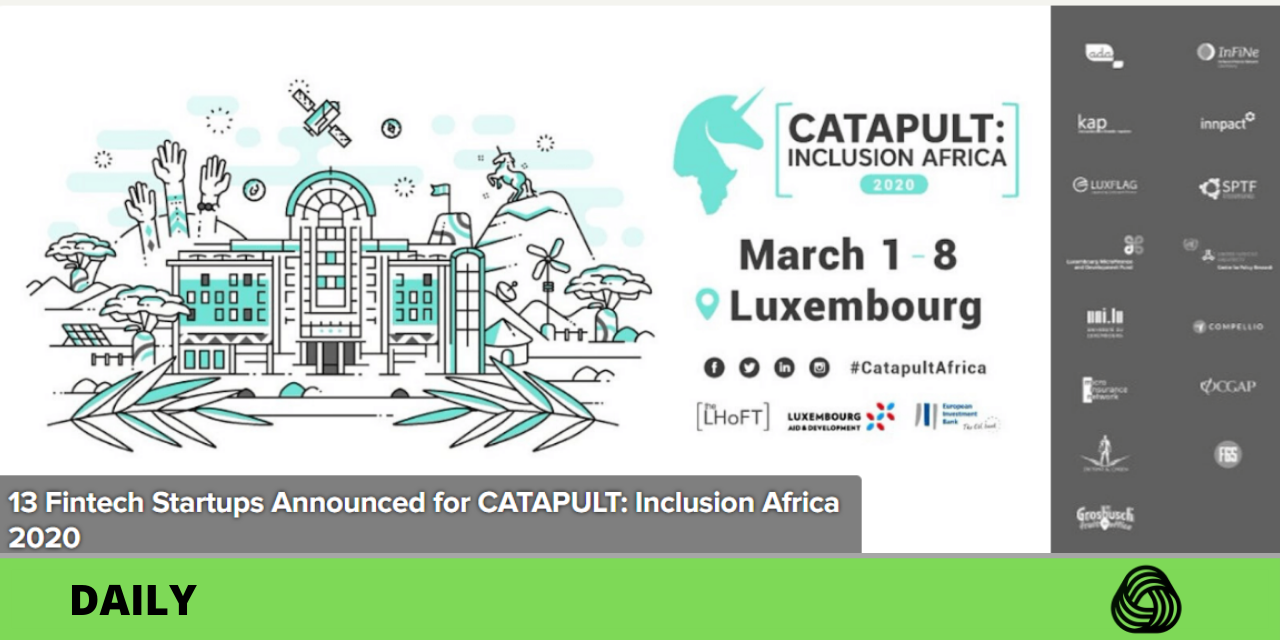 CATAPULT acceleration program sponsored by 'The Luxembourg House of Financial Technology' is being hosted starting from March 1, 2020, to March 8, 2020, at Luxembourg.
The 1-week program aims at providing training and networking boot-camp for 12 Financial Technology (Fintech) companies whose primary goal is to develop financial inclusion in Africa.
Due to the success of the first edition, LHoFT has decided to host it the second time.
"At the LHoFT, we strongly believe that financial technology is crucial to advancing financial inclusion, empowering groups that have been left behind by the traditional financial system. Whether it's financing for rural farmers, insurance products, …the positive impact being driven by entrepreneurship is improving lives around the world…" said an article posted by the foundation.
However, the CATAPULT program which focuses on financial inclusion will cover topics such as; investability, business plan presentation, business model mapping, scaling strategies, legal strategy, marketing strategy, peer due diligence processes, pricing, HR policy, and many others.
In spite of this, travel and accommodation costs would be catered for the selected 12 Fintech companies with the aim of building bridges between Africa and Europe.
Fintech serves as an instrument that cushions financial inclusion by helping banks and microfinance institutions to become more efficient and effective in reaching under-served market segments.
Another goal of the boot-camp is to draw attention to the significance of Fintech to financial inclusion through local and international media exposure. Thus gaining massive attention to initiatives that would cause a positive change in Africa.
Even though the week event will be held at Luxembourg in Europe the program will run in English for maximum impact.
LHoFT Foundation is a public-private sector initiative that drives technology innovation for Luxembourg's financial services industry, connecting the domestic and international Fintech community to develop solutions that shape the world of tomorrow.