CcHub Graduate Programme commenced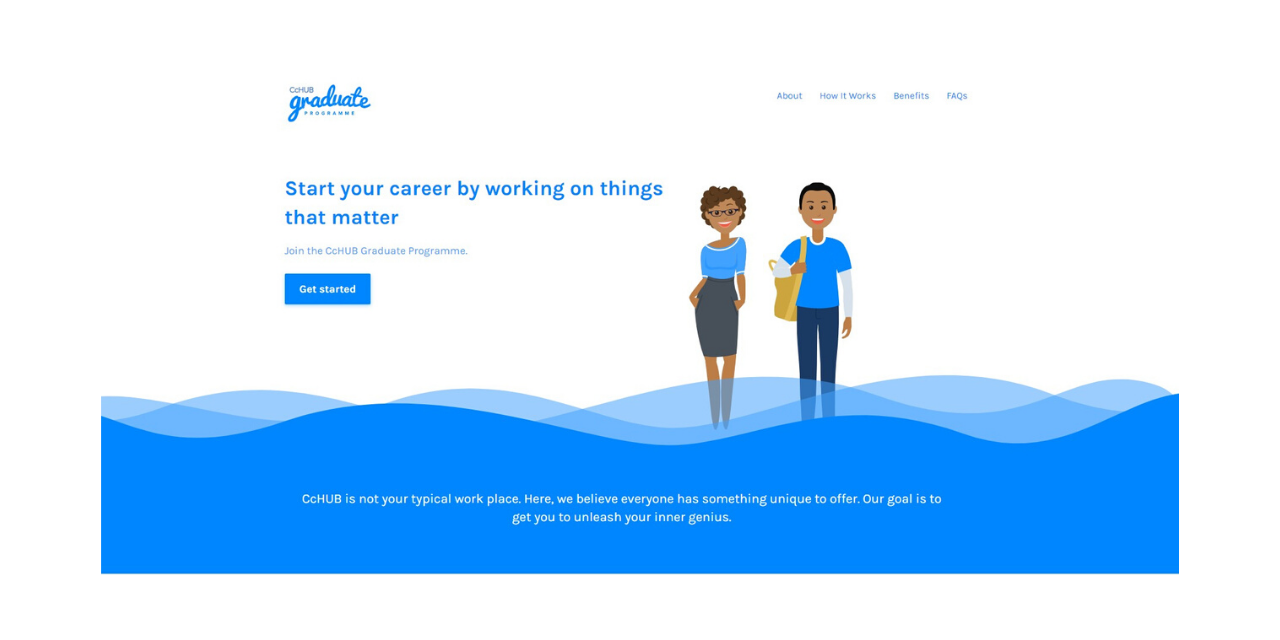 CcHub Graduate programme welcomes the second set of cohorts for the 3-month immersive training. This information was shared on their twitter handle.
Founded in 2010, CcHub is a technology innovation center dedicated to accelerating the application of social capital and technology for economic prosperity.
The CcHub graduate programme is an experience that equips cohorts in their chosen career which may fall under  any of these categories; Creator, Executor or Creative. With relevant skills, CcHub Graduate programme is designed to help the cohorts transition into their chosen career.
The Creator category is for applicants interested in Front/Backend development, UI/UX Designs and Product Management. The Executor is for Education/Edtech Enthusiasts and Business Advisory (Incubation/ Startup Support). The creative category is open for applicants who wants to pursue a career in graphic design, photography and videography.
The Programme started as a response to proffer a solution to a major problem of shortage of talent in the tech ecosystem in Nigeria. Another significant problem was the brain drain of quality talents, as the available ones are being employed by international companies.
CcHub Graduate Programme aims at providing a pipeline of talent in the tech ecosystem and also bridge the employment gap between new graduates and the professional world.
Even as the first two weeks of the CcHub Graduate programme focuses on theoretical learning about CcHub, a plethora of benefits awaits the successful applicants.
Some of these include; 3 months of learning and fun, attractive remuneration, Soft-skill trainings, mentorship (personal career advisory and support sessions), access to job opportunities and networking with industry leaders and forward thinking people.
CcHub Graduate programme remain open for applicants who are smart, creative, have good communication skills and a willingness to learn. Although it is not solely for those with a tech background, applicants however must be comfortable using the computer.