ChipperCash expands to South Africa, launches free P2P money transfer service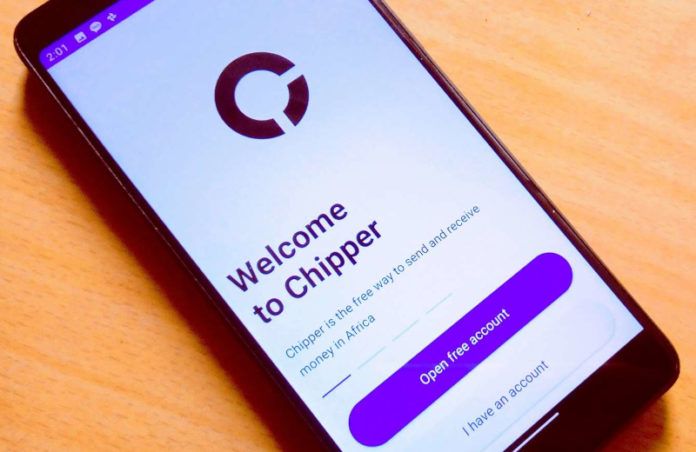 ChipperCash, an African cross-border payment fintech startup, has launched its money transfer and cross-border payment service in South Africa.
The startup revealed that these services will be available for free to its South African users via its "super app". The startup has also enabled features for users to buy, sell or transfer cryptocurrencies, as well as purchase airtime and data via the app.
ChipperCash's entry into South Africa brings its total African network to seven African countries, including Nigeria, Rwanda, Ghana, Tanzania, Uganda and Kenya.
Chipper Cash's speed, very low cost and user-friendliness challenge the high fees, complicated processes, and slow transfer times of traditional money transfer. Its interface is intuitive, simple and makes sending money to friends and family as simple and instant as sending a text.
Speaking on the expansion, Chipper Vice President of Strategy and Partnerships in Africa, Pardon Mujakachi, noted that domestic remittances are a lifeline for many families in South Africa and Chipper's mission is to make the process more seamless and cost-effective for them.
"Over R157 billion moves between provinces every year, with people sending money to their families and friends. This is not only the result of the 7.7 million people who moved to other provinces for work, but it is the overall 24 million South Africans who send money to each other daily. Chipper Cash's free, fast and easy domestic P2P service is now available to them all. We believe it gives South Africans the freedom to instantly send money anywhere in the country from their mobile phones."
Founded in 2018 by Ham Serunjogi (CEO) and Maijid Moujaled (President), ChipperCash aims to make the process of sending and receiving money as seamless as possible for Africans. It also aims to increase access to financial services for the underbanked as well as digitise daily payments to ease the reliance on cash. The startup is headquartered in San Francisco, USA with offices in Nigeria, Kenya and the United Kingdom.
In terms of funding, the startup has been able to scoop more $150 million in total funding since it was launched. ChipperCash's funding rounds have seen participation from SVB Capital, Bezos Expeditions, Raptor Group, Ribbit Capital, with repeated support from 500 Global and Liquid 2 Ventures.
Having raised $100 million in a Series C funding round in June 2021, and with over 4 million users globally, up to 80,000 transactions processed per day, Chipper Cash has experienced exponential growth since its first launch.
Over the years, ChipperCash has added investment services and crypto-currency trading options to its services. After its Series C funding round, the company which boasts more than 200 employees announced its plans for more talent acquisition.
Before the end of the year, ChipperCash plans to enable both out-bound and in-bound international remittances from and to SA. This, explains Mujakachi, is aimed at reducing the cost of sending money.
Moving money into the continent is a tough process, he says, adding that Africa has the highest transactional fees in the world for sending money – it is at about 12% and 15%. In addition, the cost of intra-Africa remittance is even higher. It's more expensive to do intra-Africa remittances, states Mujakachi; for example, sending money from SA to Zimbabwe or SA to Nigeria costs around 10%.