City of Cape Town Launches All-Inclusive Municipal App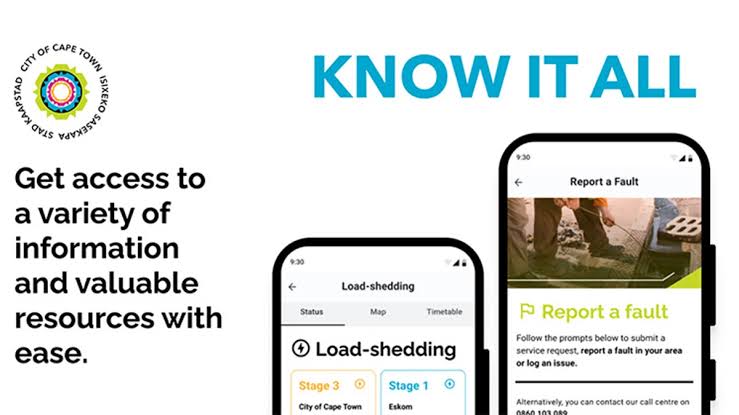 In response to the growing demand for its load-shedding app, the City of Cape Town has introduced an all-inclusive service-related municipal app. The new app, launched under the City of Cape Town banner, offers various features to residents, including access to the latest load-shedding schedule for their area, fault reporting, e-services, news and event updates, and links to the official website.
Deputy Mayor Eddie Andrews emphasises that the app serves as a one-stop shop for residents, providing them with essential information and services in the digital age. He mentions that the load-shedding app, piloted in the past year, has been well-received by the community, with thousands of downloads on Android and iOS devices. This positive response has encouraged the city to expand the functionality of the app to offer even more services to residents.
According to the Deputy Mayor, "Customers can view their area's load-shedding status and timetables, use the app to log service requests, comment on public issues that affect them, and log in to e-services to access and pay their municipal bills."
"Over the past year, the city piloted a load-shedding app to address residents' growing demand for fast and accurate information during the load-shedding crisis. The load-shedding app was downloaded by 47 000 users on Android and 34 960 users on iOS."
"The application not only improved services to our customers but also pushed the city's digital transformation goals by providing lessons that are being used wider in the city for the creation of future digital applications, including the new mobile app."
The app's key features include viewing load-shedding status and timetables, logging service requests, participating in local government decision-making, and accessing information on planned service outages and road closures. It also allows users to find local councillors and access and pay municipal bills through e-services.
By providing these services through a mobile app, the City of Cape Town aims to improve customer service, enhance residents' access to information, and promote its digital transformation goals. The app's success in addressing load-shedding-related issues has led to valuable lessons that will be applied in developing future digital applications.
"I'm extremely excited about the progress we've made over the past year. The app will be continuously improved over time, and we hope customers will reap the benefits of having a one-stop shop for all city information. Residents can also check the status of their requests," the deputy mayor added.
The app is currently available on the Apple App Store and Google Play Store and will soon be added to the Huawei AppGallery to cater to a wider audience.