CodeLn Launches CodeLnPay For Seamless Cross-Border Salary Payments To Remote Workers In Africa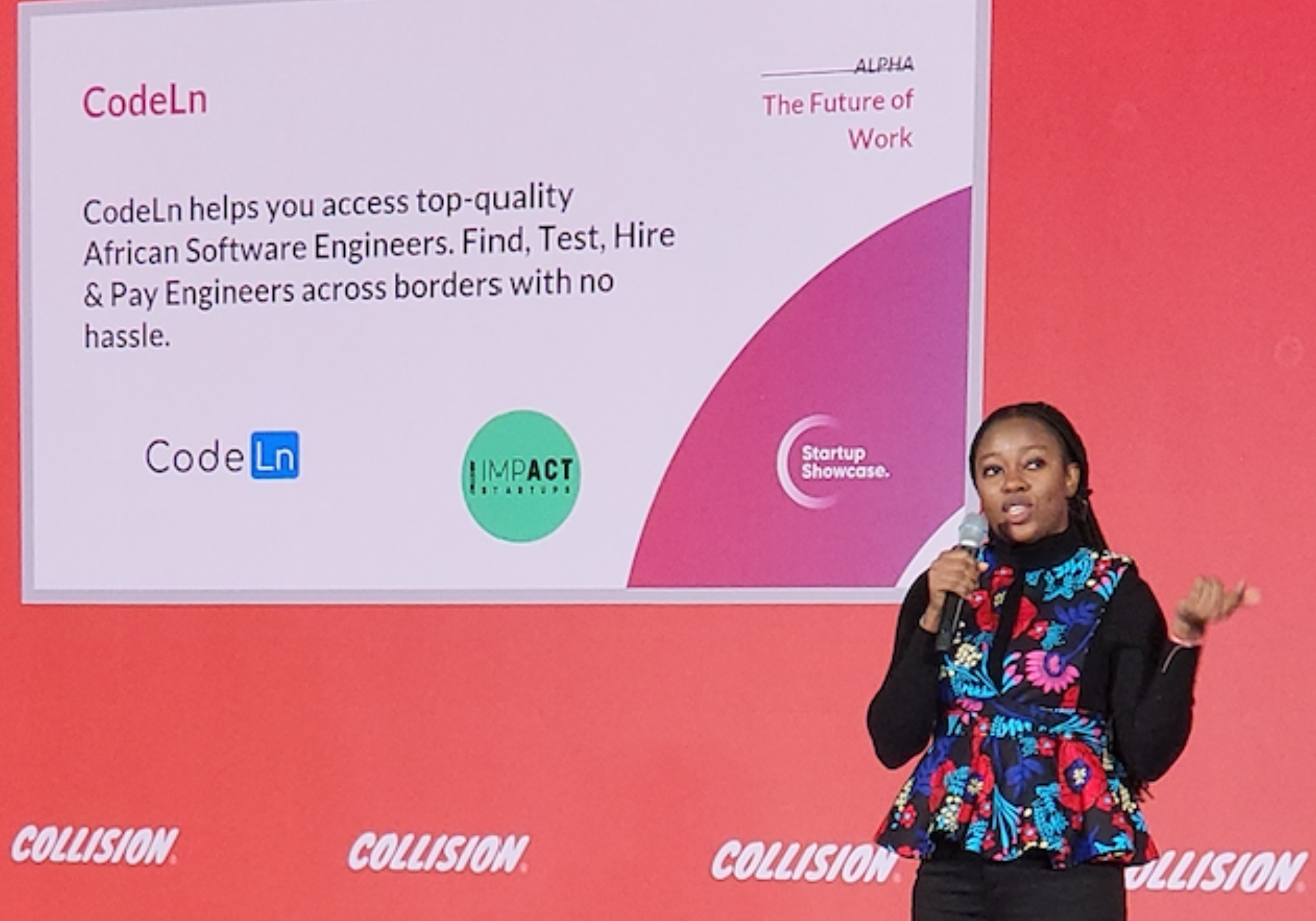 CodeLn, a leading end-to-end technology platform, has unveiled CodeLn Pay, a revolutionary payroll platform designed to facilitate cross-border salary payments. This innovative solution aims to assist companies in streamlining the wage payment process, ensuring quick, secure, and hassle-free transactions for remote workers in Africa. The launch of CodeLn Pay addresses the longstanding challenges faced by African employees when receiving salaries directly from employers based in the West.
In today's interconnected society, businesses are increasingly expanding their operations globally. However, paying employees in different countries can be a complex endeavor, particularly when compensating remote workers situated in Africa. Numerous obstacles such as compliance issues, convoluted currency conversions, fluctuating exchange rates, and high remittance costs have plagued businesses, often resulting in payment delays and frustration for both employers and employees.
According to Nexford University's research, about 42% of workers in Africa work remotely at least one day per week, and 73% are willing to work remotely, the number of companies hiring remote workers on the continent has risen to more than 800% yearly. These professionals, along with other remote workers and freelancers in Africa, have long grappled with challenges such as income tax deductions, payment delays, and local employment limitations when working with African employers or foreign companies across the continent.
To address these issues, CodeLn Pay offers a comprehensive solution that empowers remote workers in Africa and enhances their salary payment experience. Elohor Thomas, CEO of CodeLn, announced the launch of CodeLn Pay on the grand stage of the recently concluded Collision Conference in Canada, garnering enthusiastic reception from industry experts and attendees.
At present, employers based in Canada, the United States, the United Kingdom, and Europe can leverage CodeLn Pay to efficiently and legally manage salary payments to their remote workers and contractors in Africa. Simultaneously, workers stationed anywhere on the African continent gain the ability to submit invoices to their overseas employers and receive payments in any of the designated locations, greatly simplifying the cross-border payment process.
Some of the Benefits of CodeLn Pay:
Multi-Currency Payout: Employers can send salaries in USD, Euro, or GBP without worrying about currency conversion rates. Remote workers then have the option to receive payments in the chosen currency or their local currency, eliminating the hassle of currency exchange.
1.  Payroll Scheduling: Employers can easily schedule salary disbursements based on their preferred frequency, whether monthly, biweekly, or customized, ensuring timely and consistent payments for remote workers.
2.  Transparent Pricing: CodeLn Pay operates with transparency, offering fixed charges per transaction and eliminating hidden fees. This clear and straightforward pricing structure enables employers to minimize costs and navigate complexities effectively.
3.  Multi-Payment Option: The platform supports multiple payment options, allowing employers to choose their preferred method or partner for salary payments. This flexibility ensures convenience and accessibility for both employers and remote workers.
With the launch of CodeLn Pay, remote workers in Africa can now bid farewell to the challenges they previously faced when receiving salaries directly from employers in the West. This singular solution empowers African professionals, enabling them to receive their hard-earned wages seamlessly and timely. As businesses increasingly expand their global reach, CodeLn Pay emerges as a vital tool in fostering equitable and efficient cross-border salary payments, promoting economic growth, and improving the livelihoods of remote workers across the African continent.