Copy Cat Partners with Volt MX to bring the Low Code Development Solution to Africa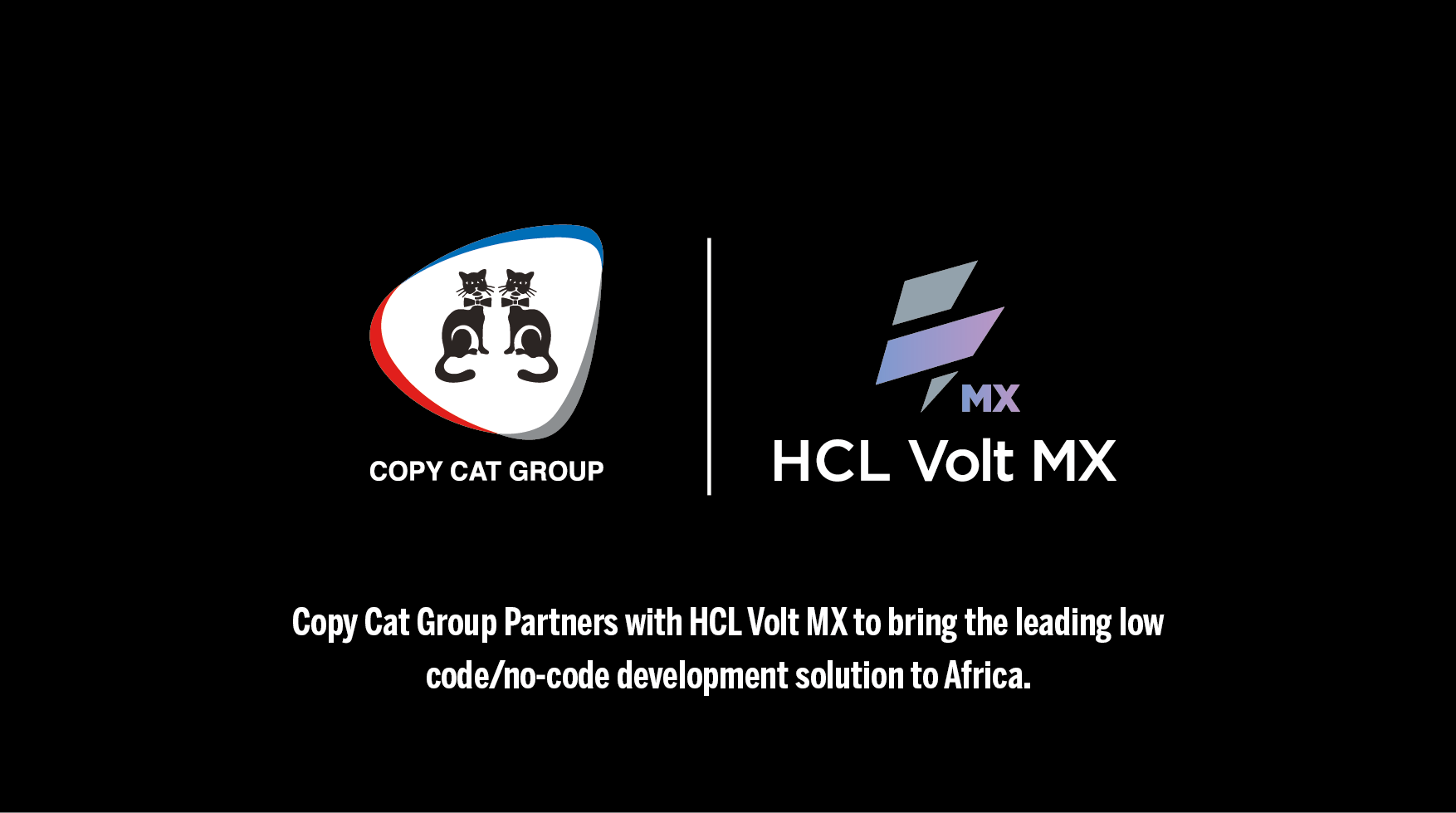 Copy Cat Group has signed a strategic partnership with HCL Volt MX, a low-code application development platform.
HCL Volt MX empowers professional developers, enterprise architects, and digital designers to rapidly deliver consumer-grade apps and integrate diverse and complex systems.
Volt MX also works with organizations in both the private and government sectors to provide digital solutions to improve customer engagement, drive internal efficiencies, and enable rapid innovation and business transformation.
Copy Cat Group Director-IT Business, Nadeem Noordin said; "Our collaboration with Volt MX complements our commitment to offering customers a complete portfolio to drive their digital transformation journey. This solution empowers organizations to take the lead in the market with their innovations, enabling business users to easily create digital interfaces for both customers and employees."
Copy Cat group is the largest systems integrator in East Africa. The company was established in 1984 as a fully integrated office automation organization selling products including Copy Printers, Fax Machines, and Shredders.
Over time their product portfolio evolved to include physical and perimeter security and banking machines ranging from note counters to sorters and depositors.
"By using Volt MX, our customers gain access to a unified platform for device-agnostic application development in a no-code environment. This platform is further enhanced by a vast collection of pre-built APIs, allowing seamless integration of information from various applications. Embracing Volt MX truly provides a competitive edge for any organization striving to stand out in the digital services landscape, "- commented Noordin
On his part, Francois Nasser, VP GTM at HCL Software, said such partnerships play a pivotal role in driving digital transformation success.
"At HCL Software, we believe that strategic partnerships play a pivotal role in driving digital transformation success. Our collaboration with Copy Cat Group is a testament to our commitment to empowering organizations with the best-in-class low-code platform. With Copy Cat Group's market expertise and our cutting-edge technology, we are poised to make a significant impact in Africa's digital landscape, enabling businesses to unleash their full potential and stay ahead in the competitive market."