d.light Raises $125M Funding To Meet Tanzanian Off-Grid Solar Demand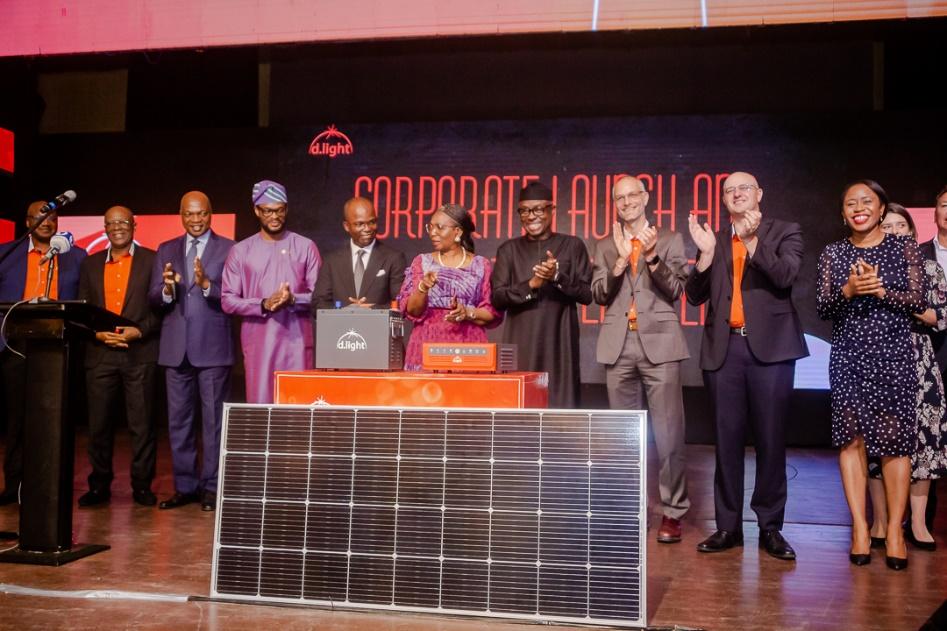 d.light, a prominent global provider of affordable household products and financial services for low-income households, has secured a significant financial boost. The company announced a $30 million securitization facility from the Eastern and Southern African Trade and Development Bank Group (TDB Group). This facility possesses the potential to acquire up to $125 million worth of receivable assets.
This influx of capital is set to facilitate d.light's efforts to expand its existing securitized financing facility in Tanzania. The company aims to ramp up its low-cost Pay-Go personal finance service within the country. The ultimate goal is to enable more low-income individuals and households to access d.light's cost-effective solar-powered household products.
Expressing enthusiasm about the collaboration, Nick Imudia, d.light's CEO highlighted the significance of this investment. He emphasized that, "This new financing from TDB gives us the extra funding to reach more low-income families and households in Tanzania via our Pay-Go business, in a way that is affordable for our customers and sustainable for our business. d.light and our lending partners are long-time pioneers in developing securitized finance as an innovative, scalable financing model for raising equity for off-grid solar that is guaranteed against current and future customer sales. We've successfully used the securitization model for several years in Kenya and now we and our partners are expanding it to Tanzania."
Imudia further explained, "As a scalable method of financing, securitization is an important fiscal tool to help African countries achieve the United Nations' Sustainable Development Goals for energy access. Expect further expansion of this facility by d.light into other major sub-Saharan African markets during 2023."
What You Should Know About d.light
Founded in 2007 at Stanford University in California, d.light has been a trailblazer in making transformative products accessible and affordable to low-income families globally. The company has already sold nearly 30 million products, including solar lanterns, solar home systems, TVs, radios, and smartphones. These products have positively impacted the lives of over 150 million people.
With this recent round, d.light's total securitized financing since 2020 has reached an impressive $490 million. The financing facility in Tanzania is anchored by TDB Group, showcasing its commitment to fostering sustainable development through increased energy access.
Michael Awori, CEO of TDB Group, highlighted the importance of energy access for vulnerable off-grid communities. As a prominent renewable energy financier, TDB Group is proud to extend this second facility to d.light, this time in Tanzania.
In 2022 alone, d.light reached over 1.6 million people globally through its PAY-GO model, contributing to job creation and carbon emissions reduction. The company's expansion drive in Tanzania is particularly significant given that only 40% of the population has electricity access. d.light's presence in Tanzania dates back to 2008, and it has since been actively selling its products there.
The finance facility in Tanzania operates by leveraging payments from d.light's existing and future customers who use its Pay-Go service to purchase solar products. This funding mechanism enables d.light to upscale its activities and expand its market share in the country. The company's distribution and after-sales service network covers remote and underserved areas, ensuring that even hard-to-reach communities benefit from its solar-powered products.
In April, d.light celebrated a remarkable milestone of positively impacting over 150 million people worldwide with its reliable and affordable solar-powered household products. To facilitate this expansion in Tanzania, d.light and its lending partner, African Frontier Capital (AFC), are establishing a new financing vehicle called Brighter Life Tanzania 1 Limited (BLT1). This innovative approach to financing reflects d.light's commitment to financial inclusion, reliable energy access, and sustainable development.