Dabchy enters Egypt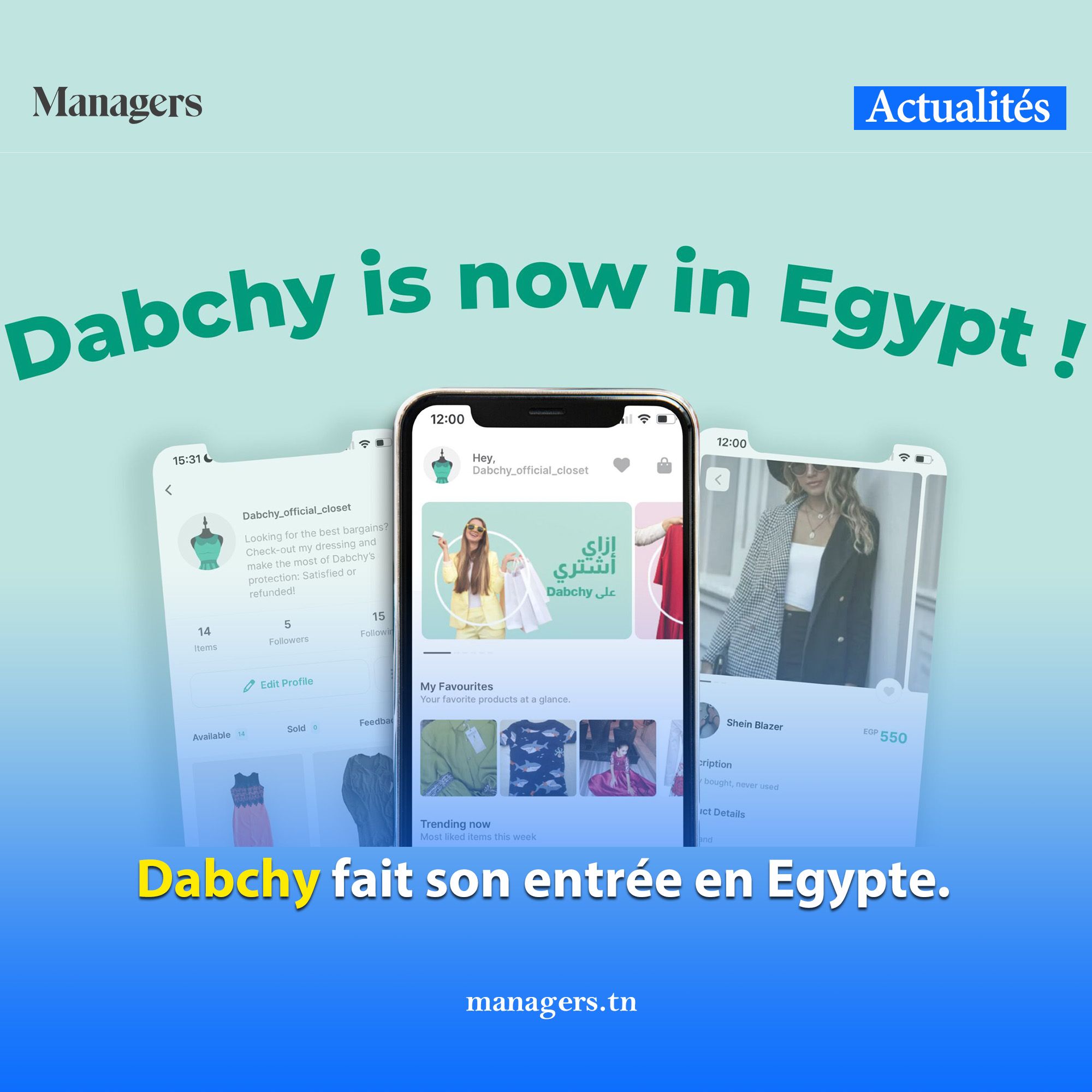 Dabchy, the hugely successful Tunisian startup, is expanding its horizons beyond borders by officially announcing its launch in Egypt. A symbol of Tunisian pride, Dabchy is now asserting itself as a regional player in the world of fashion, propelling the startup to a higher level and positioning Tunisia on the regional e-commerce map.
"The pandemic delayed our initial plans but only strengthened our resolve to succeed with our first regional expansion. To each obstacle, we responded with innovation, teamwork and commitment to our vision. We therefore chose to transform this period into an opportunity for development to rethink and perfect our product and diversify our offers. Today, I am extremely proud to see our hard work come to fruition with a mature product suitable for the Egyptian market, with a system capable of handling thousands of orders per day."
With years of expertise in Tunisia, Dabchy has built a strong reputation as a trusted and innovative platform dedicated to fashion and sustainability. Today, Dabchy opens a new chapter in this incredible adventure, making Egypt the next bastion of responsible fashion and shared success.
A bold international leap
The launch of Dabchy in Egypt marks a giant step for this Tunisian startup, reflecting its ability to meet international challenges. By deploying its proven model in such a dynamic market as Egypt, Dabchy demonstrates an unwavering commitment to delivering a top-notch e-commerce experience to a global audience.
"This expansion fills us with pride, because it symbolizes the influence of Tunisia through its young and promising startup scene. We are determined to defend the Tunisian values ​​that have propelled us so far: innovation, creativity, and above all, trust in our community," adds Ameni Mansouri, CEO of Dabchy.
Fashion, a vector of lasting change
At Dabchy, fashion is more than just a business transaction. The startup believes in the power of responsible fashion for a sustainable future. By encouraging the sale of second-hand clothes, Dabchy is taking another step towards a more ethical and environmentally friendly fashion industry.
A trusted community
Since its inception, trust has been the cornerstone. Dabchy has built a thriving community based on respect, transparency, and mutual support. Today, this same confidence accompanies each stage of its expansion in Egypt, where the company wishes to see the growth of a community engaged and passionate about fashion.
A new chapter of shared success
The launch of Dabchy in Egypt is not only an achievement for the startup but also for the entire Tunisian entrepreneurial community.
About Dabchi
Dabchy is a renowned Tunisian startup, a pioneer in e-commerce and sustainable fashion. With several years of expertise in Tunisia, Dabchy now shines on the international scene by launching its expansion in Egypt. Trust, sustainability, and an engaged community are the pillars of our vision, making Dabchy much more than just an online sales platform: a source of pride for Tunisia and a gateway to a more responsible future./Manager