Egyptian fintech, ElGameya, secures six-figure pre-seed to help people save money.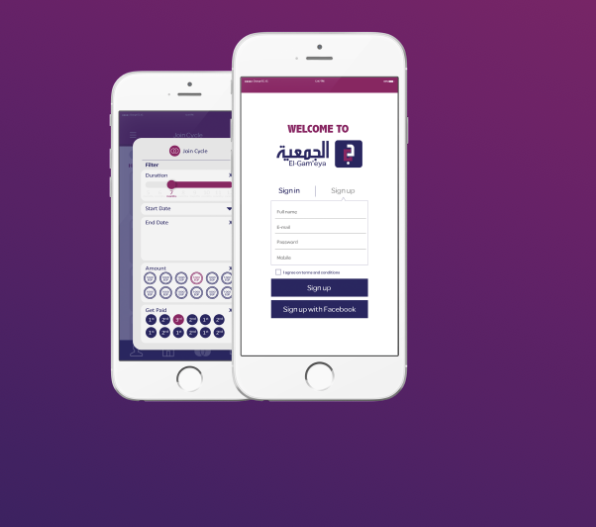 Eyptian fintech, ElGameya, has secured a six-figure pre-seed investment led by AUC Angels.
Other investors who participated I the round were Cairo Angels and Alex Angels.
ElGameya enables people to save money using money circles. The users can use the platform to take part in the existing money circles available on the platform or create new ones using their own network.
Money circles allows the members to deposit a fixed  and agreed amount of money every week or month (or any fixed interval) and during every interval, one person from that circle will receive all the money from it.This is done each week or month until every partner member has taken part in a draw.
In this case, ElGameya acts as a custodian. In addition to receiving the money as cash or in their mobile wallets, the users can also use the money from their circles (draws) to buy different products on ElGamaeya's marketplace.
Founder and CEO of ElGameya, Ahmed Mahmoud said, "Gameiya has long been used as a creative tool by the middle class to finance different needs, such as marriage, furniture, and cars. Now that we are in the age of fintech. The time has come for digitalizing the Gameiya [arabic term for money circles] to be more practical, efficient, and increase the benefits it offers. ElGameya's app is about people, helping them achieve what they want. We believe in its social impact."
The startup plans to use the investment to grow its userbase with the aim to reach 1,000 cycles by next year.
Manager of AUC Angels, Mariam Kamel said, "ElGameya can capitalize on the immense potential present in peer-to-peer lending, by modernizing the pervasive and age-old tradition of gam3iyat. This investment round demonstrates investors' belief in its possibilities."
Furthermore, General Manager of Cairo Angels, Zeina Mandour said, "We are very pleased to have closed this investment round and to have co-invested in this opportunity with other regional angel investors. We are very confident in ElGameya's team and the sky is the limit for them."
ElGamaeya was founded in 2018 in Cairo, Egypt.