Egyptian medicine delivery startup, Chefaa secures pre-Series A investment to expand its services.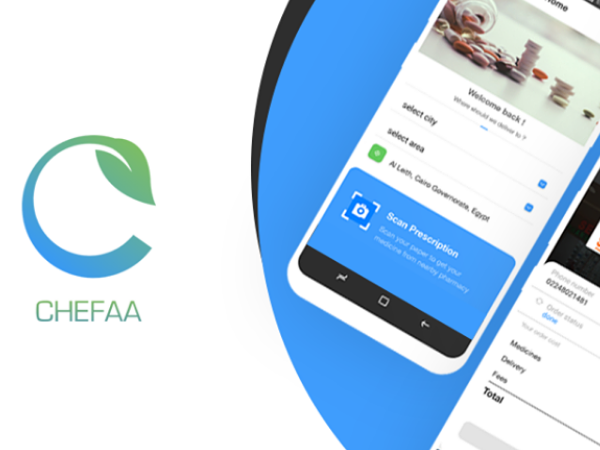 Egyptian medicine delivery startup, Chefaa has secured a pre-Series A investment round to expand its services in the region.
The investment came from US venture capital fund and accelerator 500 Startups, Saudi Arabian fund Vision Ventures, Womena, and other investors.
According to the tech news site, Menabytes, the startup did not disclose the exact size of the investment but rather said that it was a seven-figure dollar investment.
Chefaa is a marketplace where a customer places an order, sends it to the nearest pharmacy who also delivers the medicines to the customers.
Per a statement by Cheefah, it is helping tens of thousands of chronic patients across Egypt to manage their treatment by allowing them to easily order their medicines on a regular basis.
The startup targets chronic patients with repeat orders, however, its platform is open for anyone with a prescription to order their medicines.
Co-founder and CEO of Chefaa, Doaa Aref said, "Chefaa is merging eCommerce with the pharmaceutical industry and positioning itself to lead the digital transformation of the pharmaceutical industry. With the capital, we have just raised and support of partners like 500 Startups, Vision Ventures, and Womena, we are focused on scaling efficiently and sustainably."
Also, Managing Partner of 500 Startups MENA (500 Falcons), Hasan Haider said, "In the current environment, any startup that can improve people's lives and assist in social distancing measures is doing a service to all of us. We're happy to be supporting Chefaa in providing people with a more efficient way to get their medication. The team behind Chefaa has done an exemplary job in executing their goals in a very short period of time, and we look forward to their ongoing success."
Founding Partner and CEO of Vision Ventures, Kais Al Essa said, "Health and personal care are basic needs for all humans. Our investment in Chefaa plays a part in ensuring that more people have easy access to basic medicine and personal care products. The team behind Chefaa has shown a deep understanding of the field that translated into great growth. We are glad to be part of their ambitious journey."
The investment will enable the startup to expand its services to ensure basic medicines and personal care products are easily available.
Recently, the startup launched its private and white-label products and also plans to use the investment to launch its B2B service to serve SMEs.
The startup was founded in 2017 by Dr. Rasha Rady and Doaa Aref in Cairo.