Egypt's Fintech Giant Fawry Partners With Infobip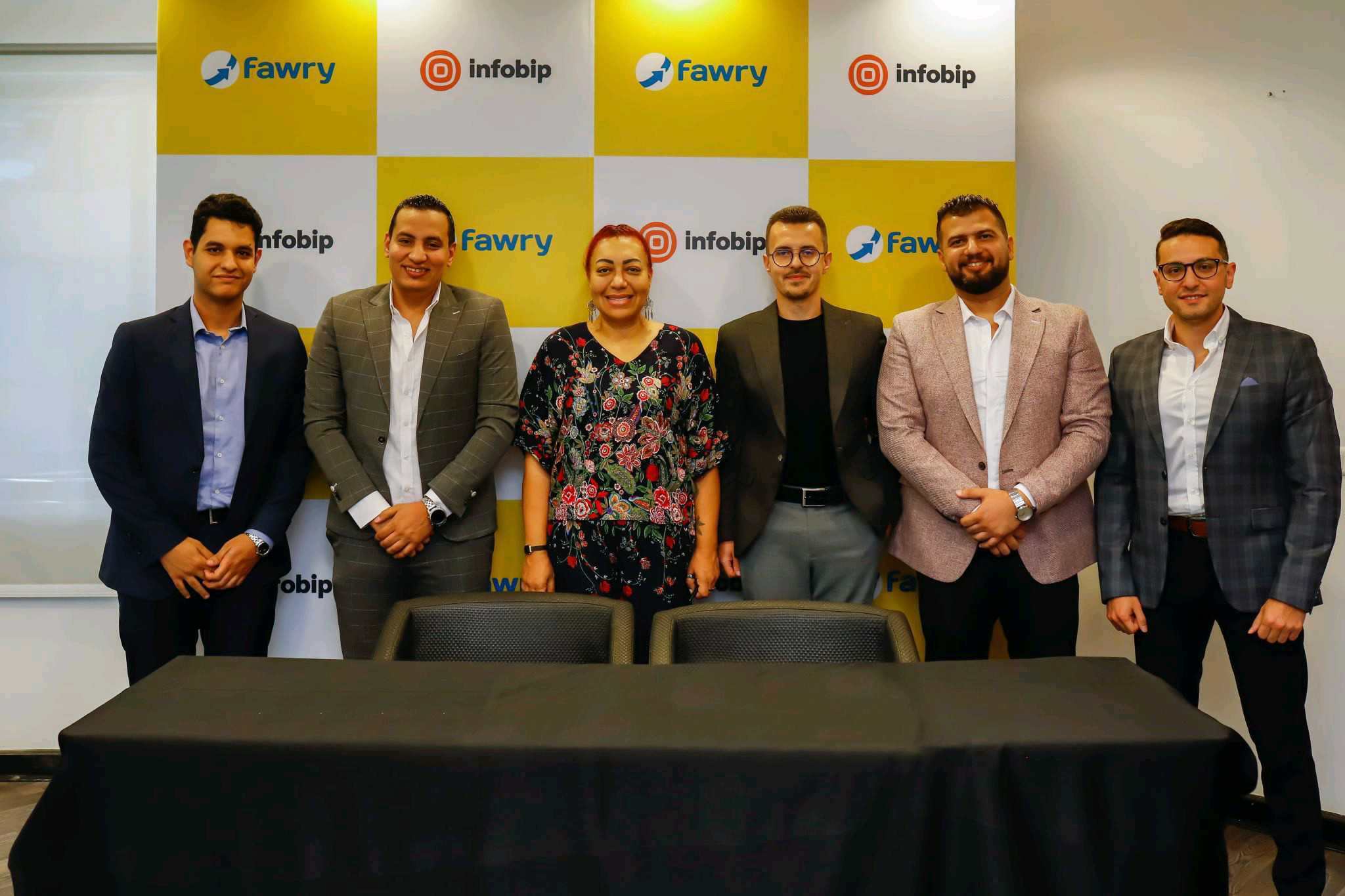 Egypt's leading payments Fawry has entered a partnership with global cloud communications platform, Infobip to enable payments through META channels. The new deal offers Fawry's users a seamless payment experience while giving Infobip access to the Egyptian market.
The partnership will see Fawry leverage Infobip's omnichannel solutions to develop innovative ways for merchants to process payments through varied communication channels such as SMS, Whatsapp, Facebook Messenger and other META channels. Fawry will also benefit from Infobip's contact centre, chatbot and identification solutions to optimize the payment process for its customers.
Chief Business Officer of Fawry, Heba El Awady said, "We are excited to partner with Infobip to enable payments through META channels. This partnership will help us to continue to deliver innovative payment solutions to our customers, while also expanding our reach in the market."
Sales Director of Infobip Middle East and Africa, Amsal Kapetanovic said, "We are thrilled to partner with Fawry to enable payments through our different communication channels. This partnership is a testament to our commitment to providing innovative solutions that help businesses and partners overcome the complexity of customer communications to grow business and increase loyalty."
The biggest e-payment system in Egypt, Fawry, was established in 2008 and serves both banked and unbanked individuals. Among other things, Fawry's services enable electronic bill payments, mobile top-ups, e-ticketing, and cable TV. The Fintech serves an estimated monthly client base of more than 39 million customers by processing an average of 4 million transactions each day.
Infobip, on the other hand, offers a single platform that enables companies to create connected experiences through omnichannel engagement, identity, user authentication, and contact centre solutions. This enables companies and partners to get past the complexity of consumer communications and boost customer loyalty.
Digital Payments in Egypt
Digital payment is rapidly growing in Egypt thanks to Generation Z and the millennial population. A report my Mastercard revealed that 61 per cent of Egypt's population feel safe using apps to transfer money to people or businesses from their phones, while 42 per cent do not mind sharing financial data with apps that offer payment services. Egypt's Mobile Payments Market is anticipated to register a CAGR of 19.3% over the forecast period from 2022 to 2027. Statista also predicted that the volume of digital payments in Egypt will reach about $21.7 billion by 2027 by Statista.