Egypt's Suitera raises $230k in funding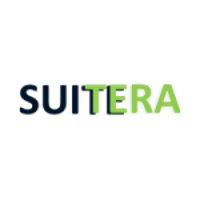 Egyptian semiconductor startup Suitera from the American University in Cairo (AUC) has raised $230,000 in funding.
Suitera was founded in 2020 by Yehea Ismail, professor of electronics and communication engineering at AUC, Magdy Abadir, and Eby Friedman. The aim of the startup is to educate innovators and help handle the complexities in the design of next-generation integrated circuits.
The funding round was announced by Ismail on Thursday as he pointed that the startup was excited about the prospect of the funding, nothing that the startup has the right ingredient and team to succeed.
"I think we have the right ingredients: a very strong expert team, a critical market need, high reputation worldwide, a wealth of relations in the field, access to relatively low-cost talent, previous startup successes, AUC support, and very unique initial products and IP," he said.
It should be noted that Suitera already has a viable product being tested by global market leaders, another product in development, and more products on the way.