UAE's E-commerce Startup Eighty6 Receives $3.7 Million Seed Round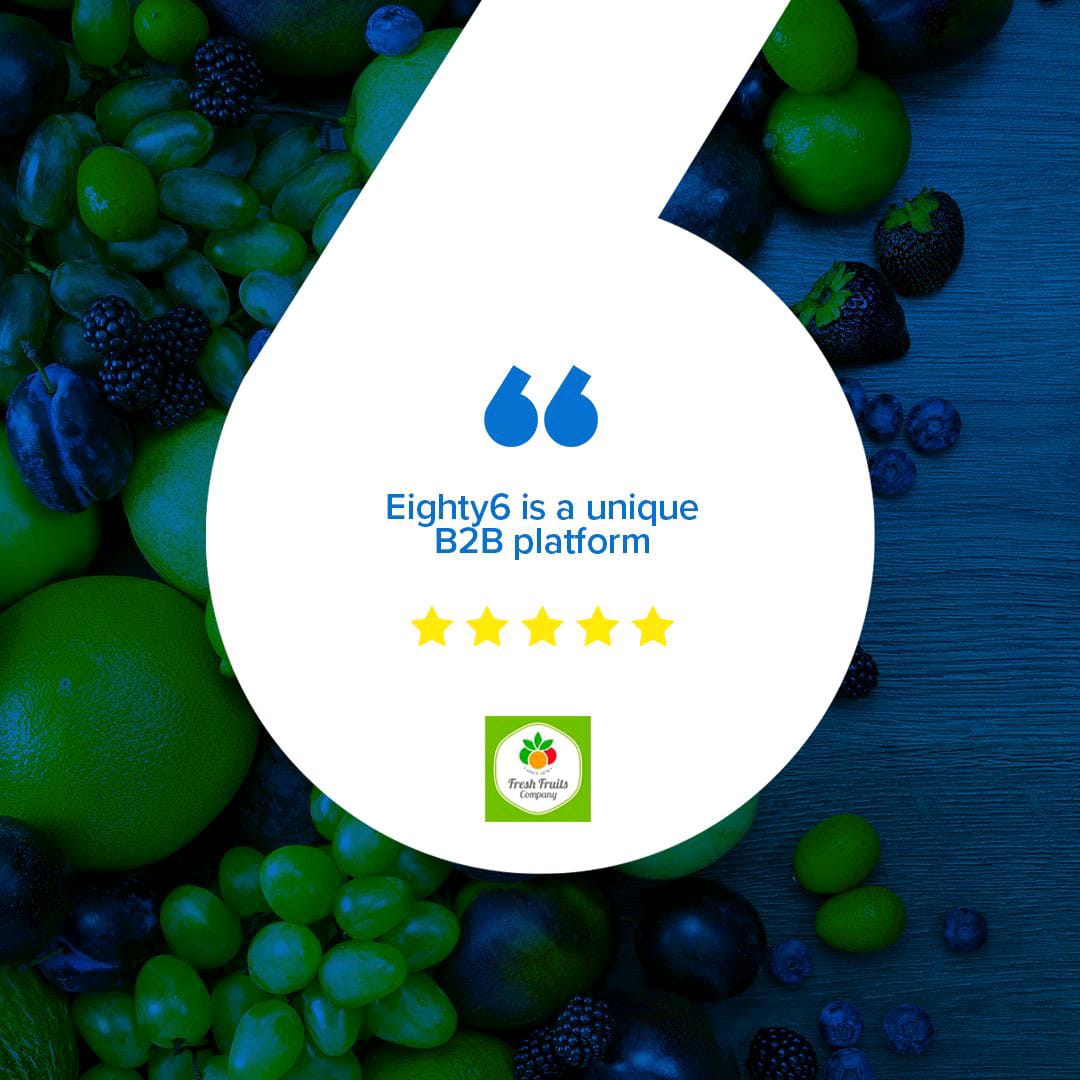 UAE-based B2B e-commerce platform Eighty6 has received $3.7 million in a Seed round, from Sanabil 500 MENA Seed Accelerator Fund, a few GCC family offices as well as other investors.
The startup plans to use the new funding to upgrade its technological capabilities, expand its operations within the UAE, and launch in Saudi Arabia and Kuwait.
Founder of Eighty6, Abdul Kader Saadi stated, "Our platform offers a tech-focused solution that addresses the pain points faced on a daily basis by operators and suppliers. With Eighty6, the users are empowered with deep  data and can expect to benefit from machine learning capabilities in the future."
General Partner with 500 Global MENA, Amal Dokhan said, "I'm excited to support the vision and potential of Eighty6. We strongly believe in the team's ability to execute our vision  and look forward to seeing them make a significant impact in the F&B industry."
Currently, Eighty6 is recruiting staff for its Saudi team, doubling the size of its tech team, and initiating the hiring process for its Kuwait launch. Saadi said he is delighted to have seasoned professionals in finance and e-commerce such as Apostolos Binomakis and Mohamad Bhojani join the board of directors of Eight6.  He said their expertise will play a  vital role in scaling the startup's operations.
What is Eighty6?
Eighty6 is a B2B e-commerce platform that connects restaurants to Food and Beverage (F&B)  suppliers thus enhancing communication and fulfilment in a single place. The startup's aim is to limit time spent on procurement, from both the restaurant and supplier's perspectives by using technology to digitize the procurement process.
The platform boosts output by reducing errors, gaps, and food waste. Eighty6 will provide buyers with a smoother and more transparent way to plan their daily procurement needs while also assisting suppliers in lowering the costs associated with managing daily orders and expanding their market reach. Abdul Kader Saadi, who has 30 years of experience in the F&B sector, founded Eighty6 in 2021.
F&B Industry in UAE
The food and beverages industry is a lucrative business in the UAE due to the huge number of people that visit the country. Data from Dubai Statistics Center (DSC) showed that about 14.36 million tourists visited Dubai last year. However, restaurants produce services worth about 20 billion dirhams, making it one of the most lucrative businesses in the UAE. For this matter, Business to Business e-commerce platforms that connect restaurants to suppliers continues to grow in the UAE. Some platforms include; Watermelon,  SupplyMe, Kaso, and Supy among others.