ElCoach raises Seed Fund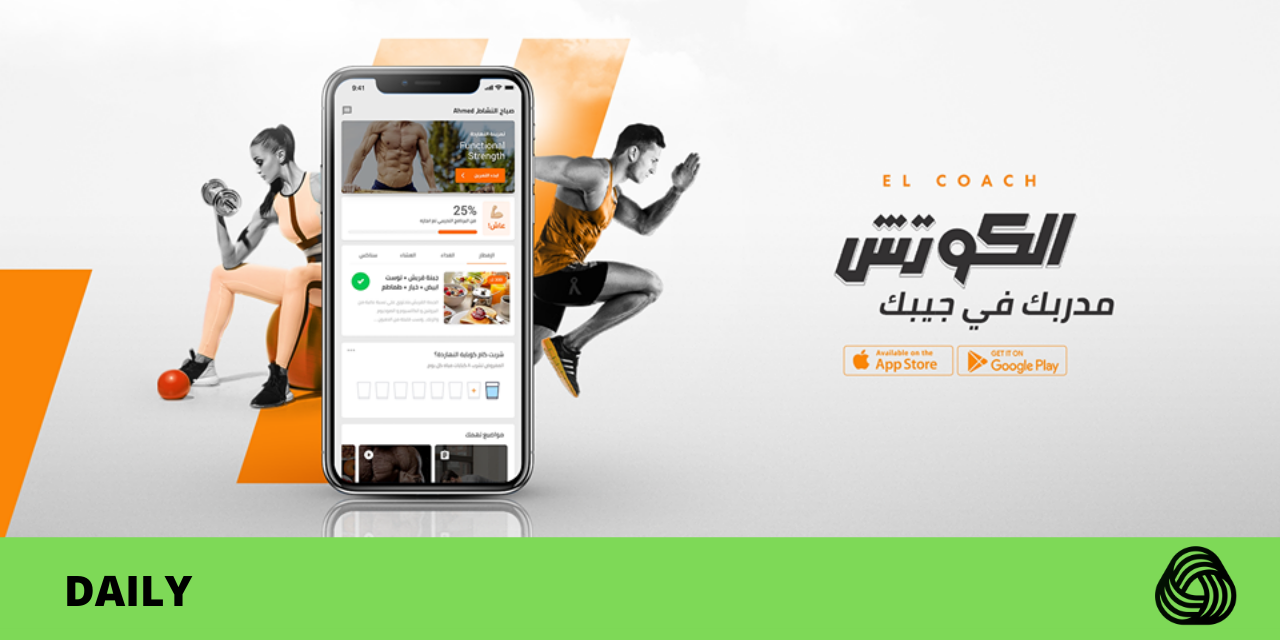 ElCoach, a Cairo-based fitness startup has raised six-figure (USD) in seed funding, without disclosing the exact amount.
The investors that took part in the round include Egypt's Endure Capital, 500 Startups (500 Falcons), Wise Capital and some local angel investors.
The startup plans to use the investment to expand its team and accelerate its marketing efforts with a focus on the Saudi market.
ElCoach is an Arabic fitness and nutrition app for the Middle East & North Africa, offering personalized body transformation programs based on individual needs.
According to ElCoach, fitness programs are fueled by a combination of artificial intelligence and local coaches and chefs.
The meal plans offer local dish recommendations and are designed by keeping the food culture which includes the consumption patterns of Arabs
Also, the users are guided with positive messages of support and encouragement throughout their experience.
The app offers free basic fitness programs to users using a free plan but offers a 'highly-customized' plan to the paid users. The subscription costs less than $20 a month and provides users with holistic body transformation fitness and nutrition programs with live support from coaches and doctors.
However, It is currently offering its paid plan for free (for a month) amid the spread of COVID-19.
The co-founder of ElCoach, Assem Emam is a fitness buff who lost over 45 kg in nine months through self-guided research and a healthy diet. And this is what inspired him to build ElCoach.
Speaking about the inspiration to start ElCoach, Assem said, "In the Middle East, digital fitness enthusiasts have been forced to settle for English-language programs and non- local meal plans."
ElCoach is available for Arabic speakers all over the world but is mainly targeting the users in Egypt and Saudi.
ElCoach's apps have over 350,000 downloads and a 'considerable number' of paying users.
ElCoach was founded in 2018 by Assem Emam, Saher Hassan, Muhammad Hazem, and Hossam Bery.
Sources/MenaBytes