Elves secures $2 million from VC firm, Sawari Ventures.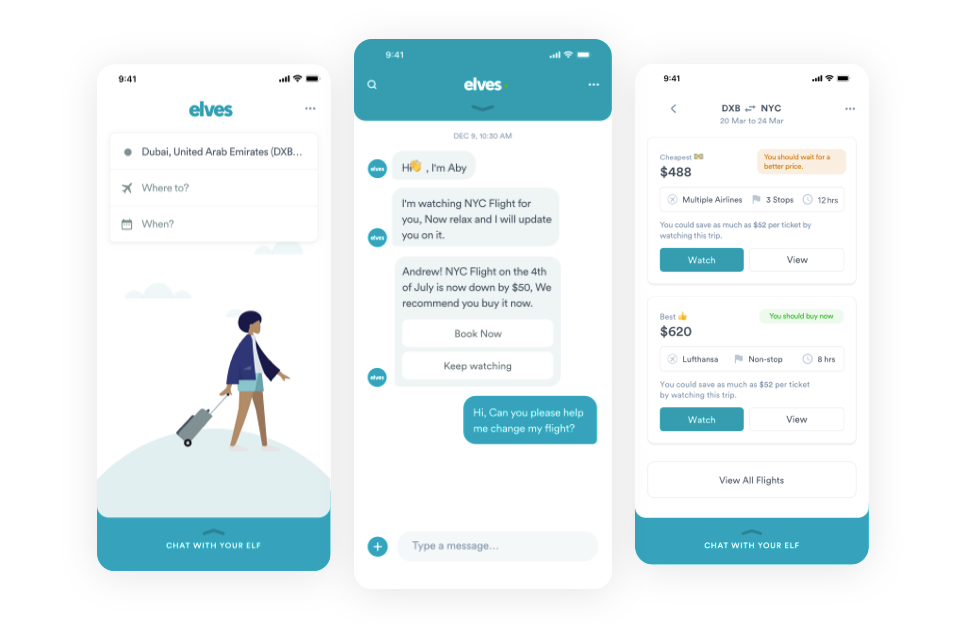 Egyptian startup, Elves has secured $2 million from Egypt based Venture Capital (VC) firm, Sawari Ventures, and its existing investors.
However, a portion of the investment was secured in February and another in July, both in this year, which Sawari participated in.
According to the startup, this new investment makes a total of $5 million to date.
Elves have an AI-powered concierge app that provides a variety of on-demand services.  With the app, users can chat with an elf (human assistants) to help them purchase products online or offline, book flights or hotels, pay bills, or even get some very customized requests addressed.
Offline services from Elves are available for users in Egypt only, but items online are available to users worldwide.
Elves began its service on Facebook Messenger, where an elf would chat users to get things. Today, the startup has a dedicated app. The startup revamped the app earlier this year, and currently, more than 90 percent of the total usage comes from the app.
In a statement, Karim Elsahy said, "A large part of our revenue was coming from flight bookings, hotel reservations, concerts, cinema tickets, and those industries Although. We shifted rapidly to focus on what people would need most while confined to their homes and drilled down on that. Groceries have become very big for us, so we've automated it, signed up more than 40 grocery partners, jam-packed it with exclusive deals, and we're going in a big way."
Despite the effects of the COVID-19 pandemic on the travel, cinema industries, the Elves app has grown its user base by over 500 percent in the last six months.
Karim said that such users are those who purchased its app or Messenger assistant. Amidst the pandemic, users ordered groceries, medicines, and even TVs via the app.
Further stating, partner at Sawari Ventures, Wael Amin, said, "What initially attracted us to Elves was its unique combination of AI and human concierge capabilities, giving it superior versatility and scalability over its competitors. The onset of COVID, and the company's ability to quickly adapt to changing consumer behavior and scale to meet the surge in demand further reaffirmed our belief in the model, and led us to double down on our initial investment."
The startup was founded in 2017 by the couple; Karim Elsahy and Abeer Elsisi.