Envisionit Deep AI Raises $1.65 Million AI Healthtech Solution Across Africa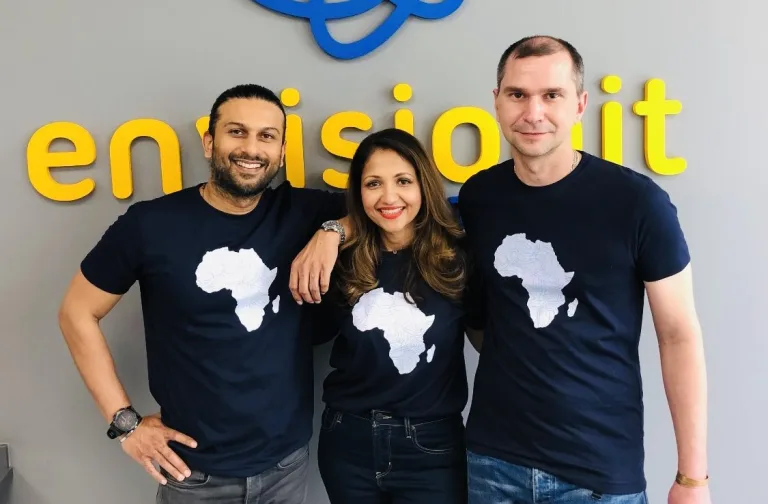 Envisionit Deep AI, a healthtech startup based in Johannesburg and formed by pediatric radiologist Jaishree Naidoo, Terence Naidu, and Russian-born Andrei Migatchev, has raised $1.65 million in funding. Investors like New GX Ventures SA, a partnership of New GX Capital, RMB Ventures, and GIIG Africa, were welcomed by Envisionit Deep AI.
The healthtech business intends to integrate cutting-edge technology like artificial intelligence with radiology as it alters how radiologists see, interpret imaging, and make diagnoses. It has plans to scale its solutions outside of South Africa.
Terence Naidu, the company's CEO and co-founder, noted that the startup has a fascinating objective to mix cutting-edge technology like artificial intelligence with radiology and we want to alter the way radiologists look, interpret imaging, and make diagnoses.
It claims that the South African Health Products Regulatory Association has approved of Ratify, an artificial intelligence (AI) solution for radiologists and medical professionals that makes medical imaging diagnosis faster, more accurate, and more economical.
Due to their promise to enhance healthcare outcomes and access across the continent, African healthtech businesses have become more well-known in recent years. Sub-Saharan Africa has experienced an increase in the burden of non-communicable diseases over the past 20 years, which has led to an increase in the incidence of health risk factors.
Numerous healthtech businesses are simultaneously offering unique and fascinating solutions to these difficult medical problems. After the epidemic, the healthtech industry had been gradually expanding. According to the volume of deals, the healthcare sector ranks among the top five in the South African region. However, the sector experienced a minor downturn in 2022, falling to the fifth rank after seeing a decline of more than 50%.
Envisionit Deep AI is aiming to obtain FDA and European Medical Agency approval in order to ensure that this solution is recognized on a global scale.
Radify AI was created with inclusivity in mind and can be installed everywhere, even in areas with subpar network infrastructure or capacity. In order to provide diagnosis and therapy at the point of care, this on-site solution can be coupled with tools like X-ray machines. For patients who need radiology reports, it also provides teleradiology.
The Healthtech startup also intends to extend its solutions to South Africa's mining industry, where workers are more likely to contract tuberculosis, which can be diagnosed alongside other illnesses like pneumonia and breast cancer.
Its recently released educational technology tool, a computer-assisted training model for medical professionals seeking to learn radiology abilities, will help it reach its objectives even more quickly.