Ethiopian EthSwitch Partners With Mastercard to Deepen Digital Payments to Attain a Cash-lite Economy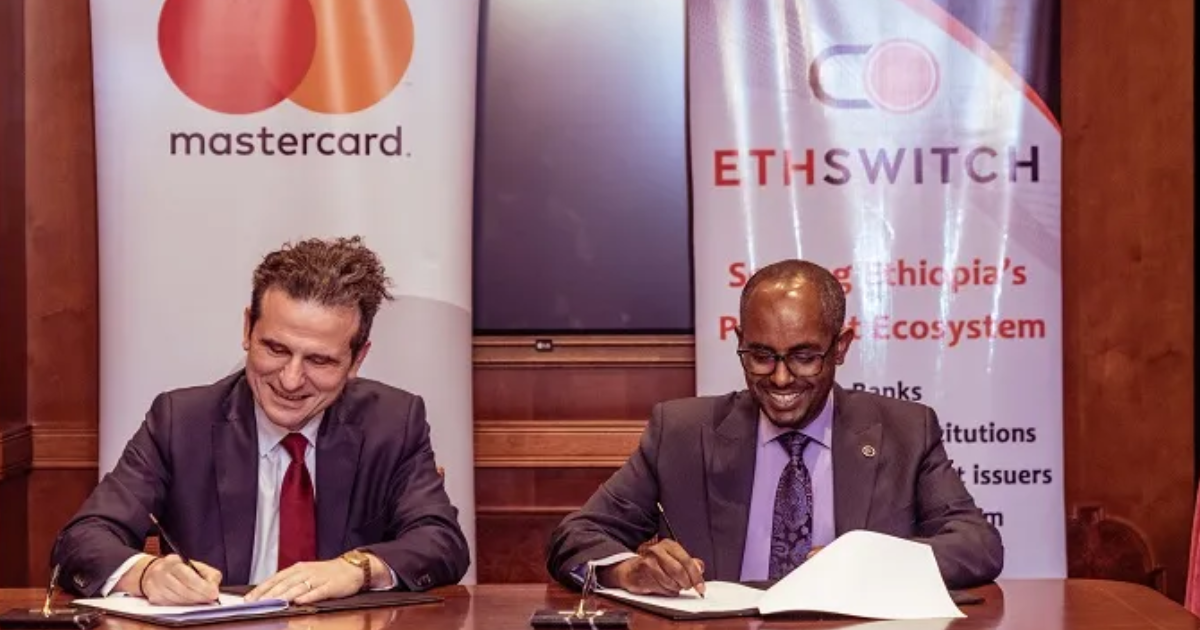 EthSwitch, Ethiopia's national payment switch has entered into a Memorandum of Understanding (MoU) with Mastercard to enable financial institutions across the East African nation to accelerate the adoption and usage of digital payments to de-emphasize cash payments across the country.
Through this all-important partnership, EthSwitch will leverage Mastercard Send, a payments platform that enables people and organizations to send and receive money instantly, domestically and cross-border, allowing EthSwitch to continue to make digital money transfers more widely available and accessible. The advanced payment solution will deliver a simple and better user experience, accelerating Ethiopia's transition to a cash-lite economy.
According to Yilebes Addis, Chief Executive Officer at EthSwitch, "Ethiopia is quickly moving into the digital economy and EthSwitch is striving to achieve its strategic goals, which substantially contributes to the success of Digital Ethiopia 2025, National Digital Payments Strategy and National Financial Inclusion Strategies. We must advance Ethiopia's financial system to support the economy with an improved flow of remittances in the country. Our partnership with Mastercard is a significant step as we embrace the continued modernization of the national payments system and enhance financial inclusion in the country."
MasterCard Ushers in EthSwitch into Era of Mobile Transfer
Furthermore, this partnership will equally empower EthSwitch to enable the transfer of funds through a mobile phone application phasing out brick-and-mortar as more and more Ethiopians look for more convenient and contactless transfer options. With this partnership, customers will enjoy instant payout capabilities, secure transactions, and be able to send and receive funds anytime.
Additionally, Mastercard will provide advisory and technical support to advance EthSwitch's digital-first strategy, per local and global best practices. Also, under the terms of the MoU, EthSwitch will leverage Mastercard's technology, expertise, partnerships, and cyber intelligence solutions to diversify its payment capability beyond person-to-person payments.
Commenting on the partnership, Dimitrios Dosis, President of Eastern Europe, Middle East, and Africa at Mastercard says "Mastercard recognizes that consumers today are looking for simple and secure financial products that add more value to their daily lives. Our partnership with EthSwitch supports our endeavor to facilitate digital remittances in this country, therefore bringing financial inclusion to the millions of Ethiopians who need it."
Dosis further added, "Ethiopia is becoming one of the digitally connected countries in East Africa and cross-border payments have transformed the payments landscape in this market. We have been operating in this country for 14 years now and are excited to be part of this journey. Additionally, the partnerships we have formed in Ethiopia are just one example of the many ways we are fostering financial inclusion on a continent with enormous potential and helping to forge brighter futures for African citizens and organizations."