Fashion in Tech: Five Online Marketplaces in MENA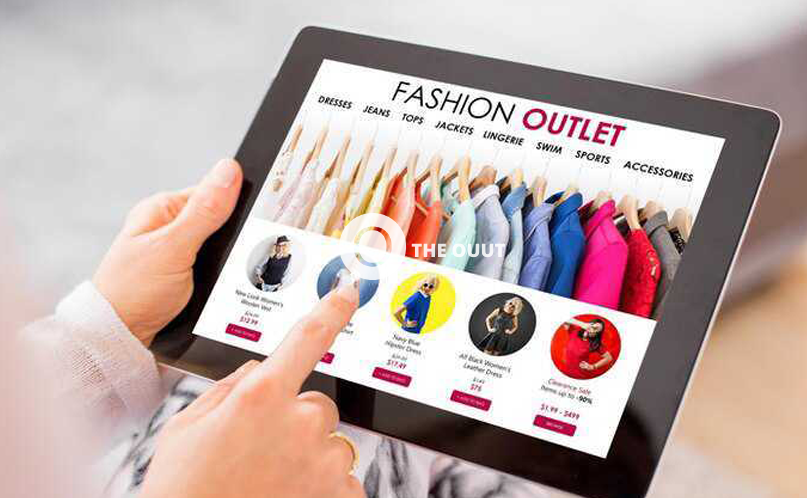 French fashion designer Gabrielle "Coco" Chanel once said, "Fashion is not something that exists in dresses only. Fashion is in the sky, in the street, fashion has to do with ideas, the way we live, what is happening."
The fashion industry is a rapidly growing sector across the globe and the MENA region in particular. However, thanks to technological advancements purchase and sales of fashion items have become more than easier. Technology is changing the face of the fashion industry and looks like it's here to stay. For this reason, entrepreneurs have resorted to e-commerce platforms to have a good standing in the fast-paced fashion world.
According to researchers, the growth of e-commerce was accelerated by the COVID-19 pandemic which moved more people online. A report by McKinsey claims that thanks to the pandemic the growth of "consumer and business digital adoption" which includes eCommerce will continue for 10 years.
Reports from Admitad and Similarweb indicate that visits to fashion & apparel e-commerce sites globally have increased by 33 per cent in Q1 of 2021 against Q1 of 2020. The first quarter of 2023, however, revealed a more moderate growth. The number of international fashion orders placed between January and February 2023 increased by 15% year on year, but MENA defied this global trend, expanding by 19%. These statistics show that the MENA region is one of the fastest-growing regions in the fashion e-commerce market. Also, the amount MENA consumers were willing to pay for fashion purchases increased by 15 per cent.
Below are five (5) fashion e-commerce startups in MENA precisely Saudi Arabia, UAE and Egypt which have the largest markets in the region. These startups were selected based on their size, technology and funding.
The Fashion Kingdom (TFK)
Headquartered in Cairo, Egypt, The Fashion Kingdom (TFK) is an e-commerce marketplace for fashion, beauty and home accessories. TFK was founded in January 2020 by Fadi Antaki, Marianne Simaika and Karim Abd El Kader with the goal of empowering local fashion brands to grow and become sustainable. In July 2022, the startup secured $2.6 million in seed funding from Egypt's CVentures and follow-on investment from  A15.
Brantu
Brantu was founded in 2019 in Egypt by Mohammed Rizk to provide a platform for designers to promote their fashion styles. The platform allows them to monetise their creations into products and sell them to audiences at zero cost and zero inventory. Brantu helps creators produce tailored clothes to suit the customer's preference through its machine-learning platform. This has resulted in the reduction of leftover goods that remain in stores for a long time. The startup raised series A funding of $2.1 million in October 2020 from Sawari Ventures and other investors.
Taffi
Founded in 2021, Taffi is an AI-driven marketplace that offers unique shopping and bespoke styling services to customers in Saudi Arabia. The platform allows customers to speak to expert stylists who create the user's entire look in different forms and send it to their location for selection. Shahad Geoffrey created the platform to enable fashion stylists to acquire and manage their clients online and showcase their online portfolios to new audiences globally. In February 2022, Taffi raised $2 Million from Al-Rashed Group, IMPACT46 and other investors to scale its operations.
Bazaara
Bazaara is a UAE-based marketplace that allows users to sell their pre-owned fashion and home accessories to buyers. Alyssa Mariano and Vitalii Duk founded Bazaara to create a sustainable environment by encouraging recycling to reduce waste. Since its inception in 2020, the platform has garnered more than 20,000 users and 25,000 listings at a value of over $1.5 million. Bazaara raised $230,000 from Flat6Labs in March this year to expand to Saudi Arabia and Egypt.
Boksha
Founded in 2018 by Faisal Falaknaz and Yahya Mohammed, Boksha provides an online marketplace that gives locals the opportunity to showcase their designs to prospective buyers in the UAE. The startup secured $1M in seed funding from a group of investors such as Sandooq Al Watan and other family offices. Boksha aims to create a sustainable marketplace to support entrepreneurs and home businesses. The platform displays over 25,000 exclusive products such as abayas, kaftans, dresses, accessories, and fragrances among others.