Finance for Entrepreneurs: A Story of One of SA's Oldest Fintech Credit Startup, DirectAzis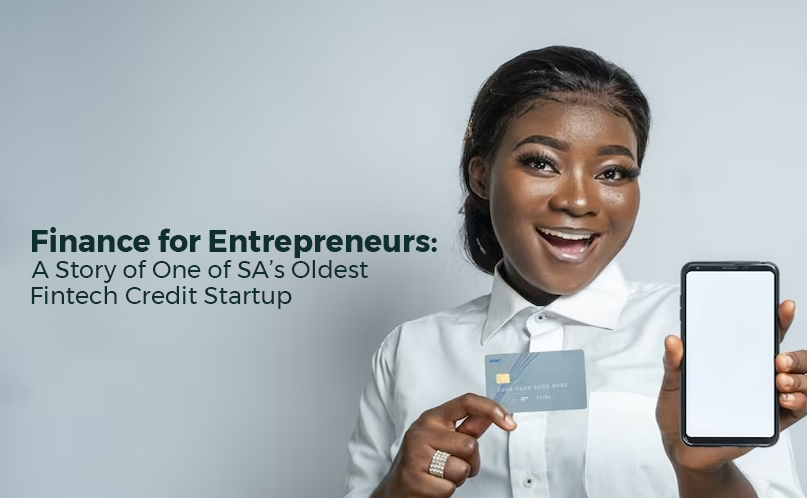 Financial inclusion has always been difficult in South Africa. As of 2022, 31% of the population still lacked access to financial services like bank accounts or loans. Because of the stringent lending requirements, many small and medium-sized firms and retail clients cannot access regular bank credit. Because of this, about a third of South Africans have unmet credit needs.
The National Credit Act was introduced in South Africa in 2005. (NCA). Prior to this, the lending industry was largely unregulated, which left borrowers vulnerable to treatment bias on the part of conventional banks and other lenders. Therefore, the act has helped to regulate the nation's loan market.
The NCA works to expand everyone's access to credit by promoting a non-discriminatory lending sector. It guarantees fair and simple lending terms, especially for low-income borrowers. Alternative lenders are using data and technology to construct more thorough customer profiles to make sure applicants are qualified for loans (compared to traditional banks). They are able to manage risk and make better credit judgments as a result.
Fintech lenders in South Africa now have a great potential to provide their services to the underserved community, whether it be for business, mortgage, vehicle, or personal loans, thanks to the void left by traditional banks in the lending sector. This segment of the market is mostly low-income, but 89% have mobile phones (39% of which are smartphones), which means a large part of this group has the ability to access online financial services.
While the current narrative surrounding digital lending has been great, certain startups have been responsible for the development after coming in as the first players and creating the digital disruption the industry needed.
About DirectAxis
As a specialized provider of financial services, DirectAxis connects customers directly to loans and insurance. 28 years after their initial introduction in January 1995, the startups are still able to provide their customers with direct access to the financial products they require in the manner that suits them best. The business belongs to FirstRand Investment Holdings exclusively.
DirectAxis has been able to retain a significant portion of its clients in the personal finance industry thanks to the financial support of FirstRand. DirectAxis runs one of the most technologically sophisticated contact centers in the nation, allowing them to deliver their products to customers directly and in a comfortable way.
In the financial services industry, not just in South Africa but across the entire continent, DirectAxis claims to be one of the biggest and most successful direct marketers. It encourages responsible borrowing and lending, complies with the National Credit Act, and digitizes the lending process to give customers a satisfying and meaningful experience at all points of contact.
DirectAxis Products and Services
The steadily expanding portfolio of DirectAxis would eventually include personal loans. This action opened the door for the DirectAxis we know today and sent its expansion into overdrive.
Personal loans, short-term insurance, life insurance, and access to financial stability are all services that DirectAxis provides. You can always maintain tabs on your credit status with its Pulse Function. Additionally, the organization offers responsible lending and borrowing services and complies with the National Credit Act. DirectAxis has managed to start partnerships with big insurers such as Hollard to offer life and short-term. The company's services include:
Direct Axis Personal Loan
Repayment terms for Direct Axis Personal Loans range from 24 to 72 months. A DirectAxis Personal Loan's maximum yearly interest rate is 25.75%. Your unique risk profile will determine your rate and startup fee. A R50 000 loan at a rate of 25.75% per year would cost a total of R116 623.20 over 72 months, plus a one-time initiation fee of R1 207.50 (added to the loan amount in this case) and a monthly admin fee of R69.00.
Since DirectAxis takes the issue of affordability seriously, those who receive authorization will have earned it. This is because DirectAxis has a solid reputation as a lender. All approvals are consequently subject to affordability, creditworthiness, reporting, and other details. DirectAxis' personal loans are unsecured, so you will not be required to attach your valuables as security.
Debt consolidation loans
If you choose to use DirectAxis' debt consolidation program, they can assist you manage and settle your loans. You will get access to some of the top debt managers who will help you consolidate your loans by advising and directing you.
The benefit of the debt consolidation solution is that you may estimate the amount of money you will save by selecting DirectAxis. You can use a tool on the DirectAxis website to estimate how much you can save each month by entering the amount of your loan and your monthly repayment.
Insurance Products
Insurance premiums are paid monthly on a debit order, however, users can pay directly to the company if they wish to do so. DirectAxis offers a funeral cover as its insurance product. The funeral cover is there to offer financial support to the policyholder's family when he or she dies.
Premiums for DirectAxis depend on the age of the policyholder. Nevertheless, the policyholder can add members of his or her family at an additional fee. The company works together with Hollard Insurance Company to provide short-term insurance. Short-term insurance offers include car, home, buildings, and home contents.