Fingo Partners Ecobank to Launch Kenya's First Neobank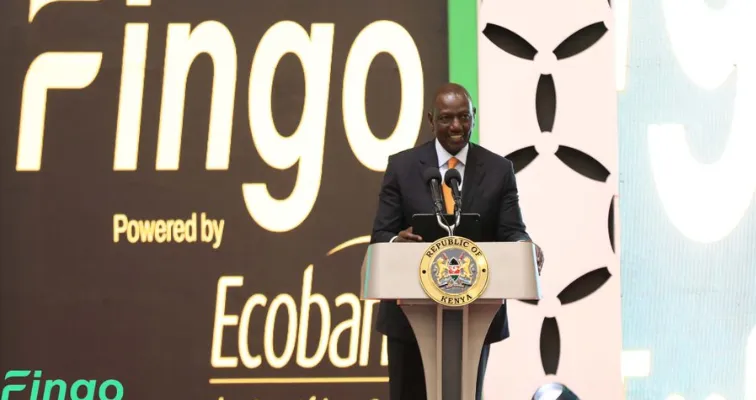 Fingo, a Kenyan fintech startup, has partnered with Ecobank to launch the first neobank in Kenya. The digital bank focuses on empowering young Africans with uniquely designed financial products to create a wealthier Africa. Also, it is built to provide free peer-to-peer transactions and immediate access to several services like savings, financial education, and smart spending analytics to its users.
Furthermore, through this partnership, the YC-backed startup  has gained access to Ecobank's vast network, covering over 33 markets across the continent. Fingo Africa app users can open a bank account in less than five minutes. This provides  an easy, seamless, and fast banking solution for young people. The neobank's mission is to enable financial inclusion among Africa's youth, which has long been a challenge for many countries on the continent.
Also, Fingo Africa recorded a significant milestone after acquiring 10,000 active users and a waitlist of 100,000 customers within 24 hours of its launch, This event highlights the demand for accessible and innovative banking solutions. With the partnership, Fingo can now extend its services to more African markets and increase financial inclusion among young people.
What You Should Know About the Fingo Neobank
According to Diallo Djiba, Ecobank's senior fintech advisor, this partnership represents a crucial step in the bank's mission to equip Africa's youth. Providing them with the essential financial tools they need to succeed. Djiba said, "We aim to reach millions of young people across the 33+ African markets where Ecobank operates. Together with Fingo Africa, we will launch youth-focused financial products, including quick access to bank accounts, savings options, and cost-effective transactions, across Ecobank's pan-African footprint."
Kiiru Muhoya, James da Costa, Ian Njuguna, and Gitari Tirima founded Fingo in 2021. Its success story is an inspiration to other fintech startups in Africa, as it raised $200,000 in pre-seed funding and $4 million in seed funding, led by HOF Capital, with participation from tech giants executives like Google, Facebook, and Paytm, as well as the co-founders of Monzo and Twitch. This is a testament to the potential of African fintech startups in attracting global investors and scaling their operations across the continent.
Overall, the partnership between Fingo and Ecobank is a significant milestone in Africa's fintech industry. It demonstrates the potential of collaboration between established financial institutions and fintech startups in driving financial inclusion. With access to Ecobank's vast market footprint, Fingo can reach millions of young Africans, providing them with access to banking services and helping them create wealth. The launch of the neobank is an exciting development for Africa's youth, and it signals a new era of innovation in the continent's financial sector.