Fintech Capital Appreciation Finally Acquires Dariel
In April, the company initially revealed its intention to acquire Dariel, stating that it aimed to obtain the entire company for a total purchase price of R85.3 million.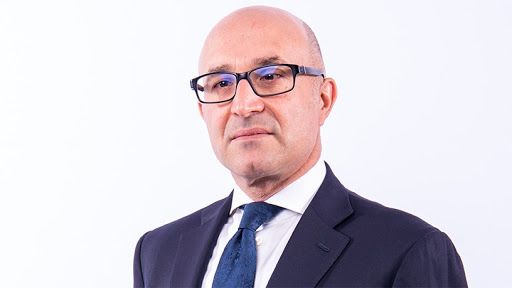 After a long period of inactivity in terms of acquisitions, South African fintech group Capital Appreciation (CTA) has made a remarkable comeback by announcing its first acquisition in the southern region of Africa. Like a phoenix rising from the ashes, CTA has successfully acquired Dariel, a software firm, for a total of $7 million (R131.2 million), utilizing a combination of cash and shares.
The acquisition story
In April, the company initially revealed its intention to acquire Dariel, stating that it aimed to obtain the entire company for a total purchase price of R85.3 million. The payment for this acquisition was planned to be settled through a combination of a cash payment of R46.9 million and the allocation of 25,243,779 CTA shares from treasury shares. These CTA shares were valued at R1.52 per share, totaling R38.4 million.
Today, Capital Appreciation officially informed its shareholders about the acquisition through a notice on the Johannesburg Stock Exchange. The company revealed that Dariel will now become an integral part of Capital Appreciation's Software division.
Under the leadership of CEO Bradley Sacks, Capital Appreciation emphasized that the addition of Dariel's 180 experienced staff members and their entrepreneurial management approach would bring significant value to the company.
Capital Appreciation believes that they are now better positioned to capitalize on various growth opportunities within the fintech industry. This acquisition enables them to accelerate their participation in these opportunities. In addition, the three founders of Dariel, namely Malcolm Rabson, Gregory Vercellotti, and Wayne Yan, will remain actively involved in the business and continue to provide guidance and leadership to the Dariel team.
"Substantial synergistic and collaborative opportunities also exist among the businesses, which the Group will begin to explore immediately following the conclusion of the acquisition," said CTA.
Michael Shapiro, executive director and head of the Capital Appreciation software division, stated: "Capital Appreciation is delighted to welcome the talented team from Dariel to our Software group as we join forces to innovate in the software development arena. We share a passion for problem-solving and emerging technology, and we are confident that we will create significant value for our customers, employees, partners, investors, and other stakeholders."
According to Dariel founders, "Being part of a listed company with a strong balance sheet will provide growth capital and the financial firepower to pursue much larger projects, as well as exciting opportunities to access international markets."
"It will also grant Dariel ready access to Capital Appreciation's specialized cloud, AI, ML and expert UX/UI capabilities, opening the scope for continued innovation and expansion of Dariel's products and services," they added.
About Dariel
Dariel, established in 2001, is an IT services company based in South Africa. Their extensive range of services encompasses software development, consulting, implementation, and integration. Their primary focus is on serving the needs of financial institutions and other entities operating within the financial services and fintech sectors.
Dariel excels at providing client-centric solutions tailored to the specific requirements of its customers. Their portfolio includes a diverse range of offerings, such as FX platforms, hospital administration systems, Know-your-client (KYC) solutions, and single-customer-view systems.
These solutions have been deployed for some of South Africa's leading enterprises, and Dariel has also played a significant role in developing and maintaining South Africa's largest hotel management platform.