Flapmax, Microsoft Invite Application For 2nd Cohort Of FAST Accelerator Program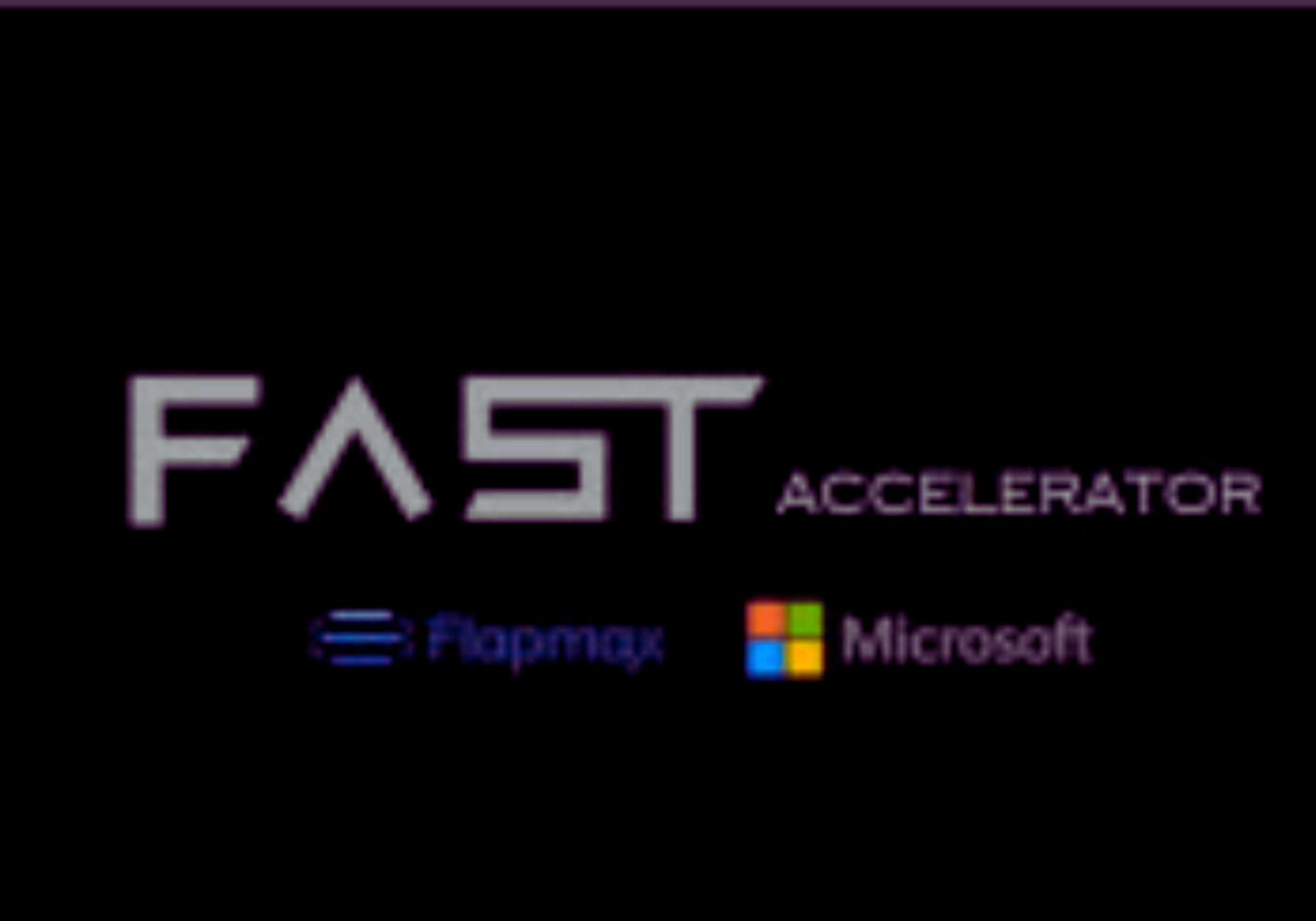 Flapmax, a US-based Artificial Intelligence (AI) company and Microsoft have partnered to launch the second cohort of the FAST Accelerator program. This initiative aims to empower and fund the next wave of innovative startups and entrepreneurs across Africa. Following the resounding success of its inaugural edition, the FAST Accelerator 2023 promises a transformative journey for startup founders, providing them with the tools and resources needed to scale rapidly and sustainably. Over 800 startups from more than 25 countries applied for the firstprogram, showcasing the immense demand for such opportunities.
The FAST Accelerator combines company growth strategies, technology integration, access to finance opportunities, and community building to empower new businesses in Africa and emerging markets to deliver sustainable solutions. It also offers invaluable coaching and committed venture funding. The top 10 startups selected to participate in the FAST Accelerator 2023 will embark on a five-week program in the vibrant hub of Silicon Valley, California. There, they will have the chance to network with industry leaders, potential investors, and international partners, leveraging Flapmax's extensive ecosystem of over 600 corporate partners.
Dave Ojika, CEO of Flapmax, expressed his commitment to supporting ambitious entrepreneurs who are driving sustainable innovation across Africa and emerging markets. He stated, "Through this comprehensive program, we are dedicated to connecting startup founders with a global community, industry-leading technology, and the essential startup funding necessary to forge the path towards local, sustainable, and AI-powered technological solutions of the future. Together, we unite in building a brighter future for Africa and the world, fueled by the transformative power of technology and innovation."
Eligibility and Benefits
Startup leaders are encouraged to apply to the FAST Accelerator program this July. Eligible startups must be based in Africa, poised for scale or expansion throughout the continent, and demonstrate established product-market fit and revenue generation. This cohort will prioritize business-to-business startups, with a particular interest in healthcare, fintech, Edutech, and industrials/ag-tech. Sustainability and deep-tech startups are also strongly encouraged to apply, highlighting the program's commitment to fostering a diverse range of innovative solutions.
Successful applicants must be available and committed for the entire duration of the program, which includes a two-week virtual boot camp in August 2023, followed by a five-week accelerator program in October held in California. The journey commences with an intensive virtual boot camp designed to validate startup ideas, refine business models, and prepare founders for the next phase of growth. The top startups will then embark on an exciting five-week accelerator program in Silicon Valley, immersing themselves in the dynamic startup ecosystem while accessing unparalleled acceleration, networking, and fundraising opportunities.
Tech startups with a vision for growth and innovation can apply for the FAST Accelerator program by visiting the official website and submitting their applications. This game-changing initiative is poised to ignite the startup landscape in Africa, propelling entrepreneurs toward success and transforming the future of technology on the continent.