Flat6Labs Announces $100,000 Funding for Construction Tech Startups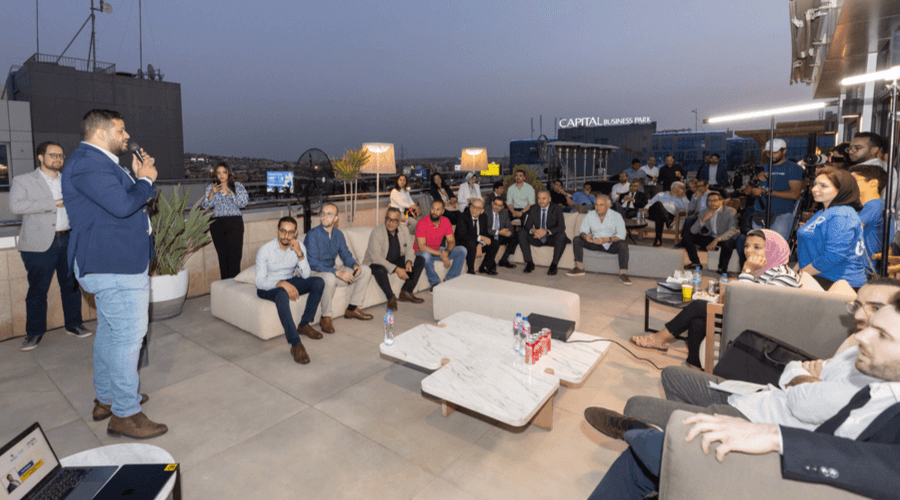 Flat6Labs, the region's leading seed and early-stage venture capital firm, has launched the "Makers" ConTech Accelerator Program in partnership with SIAC and Dar Al-Handasah (Shair and Partners). The program is the first-ever construction-focused accelerator program in the Middle East that aims to support advanced startups in the construction technology industry.
The "Makers" ConTech Accelerator Program will provide select startups with up to $100,000 in funding per startup as well as grant access to pilot projects, industry experts, mentorship, business training, one-on-one consultations, coaching sessions, networking opportunities, and essential resources to cultivate and scale their businesses. The program will last 12 weeks, startups will be chosen based on their unique new technology, hardworking founders, and exceptionally promising products, presented at a minimum viable product (MVP) level or higher.
The launch of the new program follows Makers' first pre-accelerator program, which ran in early 2023 and which aimed to promote construction industry innovation through connecting and engaging with various industry stakeholders with extensive expertise, thereby creating sustainable innovation ecosystems for resolving construction-related challenges within SIAC, Dar, and the industry at large. The pre-accelerator program graduated nine of the most innovative ConTech startups in Egypt – including Reblox, Tawredaat, AION Innovation, Masafa, HomeLab, A.D Innovations, Makinahub, and JEEZAR. During the pre-accelerator, these startups were offered strategic mentorship, entrepreneurship-focused business training, one-on-one sessions with subject matter experts, as well as other benefits that would empower them to develop and present their innovative ideas and solutions.
With the launch of the new accelerator program, Flat6Labs intends to provide ongoing support to construction technology startups. The program will initially focus on Egyptian entrepreneurs, before expanding to the Kingdom of Saudi Arabia and subsequently to the wider MENA region.
Commenting on the new Makers Accelerator Program, Faysal Shair, Head of Digital Solutions at Dar, said, "We are thrilled to continue our exceptional collaboration with SIAC and Flat6Labs to accelerate the transformation of the construction industry. We believe that the program will promote innovation in the construction industry and foster talents in construction tech, empowering them to showcase their innovative solutions and work alongside industry leaders to bring those solutions to the market. We are looking forward to seeing what the selected startups will bring to the table."
"We are proud to be a part of the journey towards digitising the construction industry and unlocking more opportunities and potential for ConTech startups in Egypt," stated Seif Ragab, Deputy CEO at SIAC. "The digital revolution of the construction industry is becoming more crucial than ever and we are excited to capitalise on this momentum and make major leaps. We are confident that the expansion of this program would essentially help the growth and development of the region's constructing industry."
"We are excited to announce the launch of an accelerator program in collaboration with SIAC and Dar Al-Handasah, with the hope that it will serve as a conduit for the development of cutting-edge innovation while driving growth and opportunities for promising startups," said Yehia Houry, Chief Programs Officer at Flat6Labs. "We are proud of the success of the pre-accelerator program, and we believe that Makers will have a significant impact on the construction industry in Egypt, and eventually across the Middle East."
Compared to other sectors like fintech, the construction industry typically moves at a slower pace when it comes to embracing innovation or digitalization. The Makers program strives to equip construction entrepreneurs with the necessary support in order to provide innovative solutions and fresh technologies that optimize and automate construction industry processes, making them more efficient and sustainable while propelling the sector forward.