Flutterwave makes a play for the creator economy by acquiring Disha, a content creator platform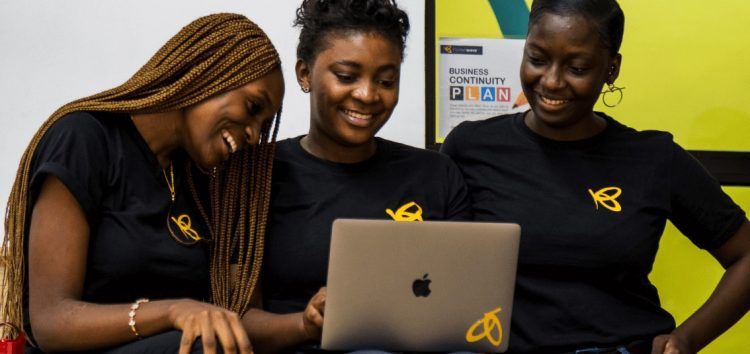 African digital payment platform, Flutterwave, has announced its acquisition of Disha, a content creator platform for an undisclosed amount.
The acquisition represents Flutterwave's first public acquisition since it was launched in 2016 to tackle Africa's payments problems. Sources privy to the deal hints that the purchase price is in six figures.
This acquisition will help to reposition Disha in terms of driving both value for creators and revenue to sustain the business.
Tapping into the $100 billion Global Creator Economy
This acquisition will enable Flutterwave to take part in the $100 billion global creator economy, and enhance Disha's payment checkout process. This will help Disha grow its userbase by allowing users to make transactions in over 150 currencies and 34 countries worldwide.
"Recently, we have diversified into building tools that will help freelancers, businesses and now creators grow. We saw Disha as an opportunity to capture a new market of indie creators that need innovative tools to showcase their craft and get paid. This acquisition cements our place as a growth partner for freelancers and businesses. For us, Flutterwave Store is to small businesses what Disha is to creators," Flutterwave CEO, Olugbenga (GB) Agboola said.
The need to create, own or sell digital experiences such as NFTs have seen a tremendous boost lately. Disha, with most of its customers in the US, UK and Europe seem well suited to facilitate transactions around owning and selling these digital experiences.
Riding on this, Flutterwave is hoping to leverage this opportunity to explore into NFT space where more than $10 billion was spent in just the third quarter.
"Disha is a global tool and the global creator economy is enormous, and with NFTs growing in popularity, there's no limit to how huge the creator economy can grow," GB said.
Many users, little revenue
Founded in 2019 by Evans Akanno, Rufus Oyemade and Blessing Abeng, Disha offers global creators and influencers tools to create a one-page site to curate and share links, content, portfolios and a checkout system to receive payments.
Though the platform could boast of a global userbase, its revenues were perennially low, averaging about $1000 monthly in recurring revenue. It was clear that the limited resources and revenue could not sustain the business.
In February, the platform announced that it was closing the business, which has about 20,000 users. Days later, it retracted the statement and announced that it was considering new options for the company and would keep users abreast of its decision.
"We decided to shut down the company because we ran out of resources to continue driving the very valid vision we had. With Flutterwave, we now have a way to drive both value for creators and revenue to sustain the business. We are happy to have gotten the call from Flutterwave, which actually kept hopes alive." ex-CTO, Rufus Oyemade told TechCrunch in an email.
Flutterwave says Disha will continue to be an independent product with a distinct brand and operations, with Oyemade leading the technology behind the product with a new role as software and architectural lead.
Going forward, it plans to focus on features and integrations that help creators easily schedule meetings and exhibitions, build sustainable income through subscriptions and leverage emerging technologies in the creator space.