Foodics Partners With Kaso To Promote A Digitalize MENA's F&B Industry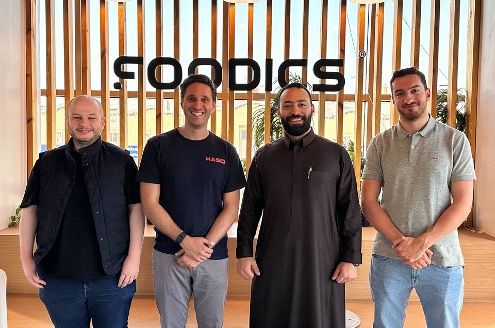 One of the leading restaurant management platforms in UAE and MENA at large, Foodics, has gone into partnership with Kaso, a top B2B platform that provides digitalized procurement solution that links restaurants to groceries suppliers across MENA. This strategic partnership was announced via a press release made available by Kaso.
This partnership provides Foodics users with access to real-time commodity updates and custom LPOs synced with updated data. This is a seamless integration that revolutionizes the internal operations of restaurants as regards commodity access.
While speaking about the partnership, Foodic's CEO, Ahmad Al-Zaini, noted that this partnership helps both startups achieve their goals of providing simplified solutions for Food and beverage enterprises. "As leaders in our fields, Foodics and KASO have a shared mission of leveraging technology to streamline operational efficiency within the F&B industry. Through this latest partnership, Foodics customers in Saudi Arabia and the UAE will be able to take advantage of this integration completely free of charge, with a proven reduction of 65% of time spent manually placing orders, also preventing excessive buying behaviour, resulting in an 8% reduction in overall food waste," he said.
Foodics leads within the MENA region, as it has become one of the most acquainted restaurant management tools in the food and beverage industry. With such recognition can easily be placed in the range of some of the most promising  Software as a service (SaaS) companies within the region.
Founded in 2014, the restaurant management platform has been able to serve more than 6 billion orders via its platform. In April 2022, the startup secured a Series C funding of $170 million The platform has made solutions available to various sectors of the F&B industry, including cafes, drive-throughs, Dine-ins, bakeries food trucks, and many more.
Also addressing the partnership, Kaso's Co-founder, Manar Alkassar said, "Our strategic partnership with Foodics aligns perfectly with our mission to digitalize the F&B industry as we know it. Foodics is a pioneer in the digitalization of inventory management, and we believe KASO's expertise will further enrich this solution for restaurants in the region."
Since Kaso Launched in 2021, the startup has partnered with more than 5000 players within Saudi and the UAE. Its platform provides an end-to-end stock procurement solution, developing sustainability and efficiency structures for restaurants within the region.