Founders Factory Africa to select 18 agritech startups for an acceleration and incubation program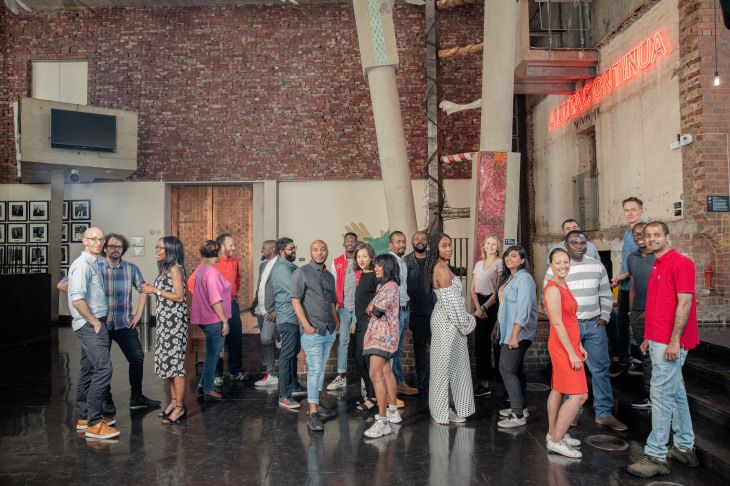 South Africa-based investment company, Founders Factory Africa (FFA) has announced a new partnership with Dublin-based philanthropic organization, Small Foundation.
This partnership will see Founders Factory Africa select 18 agri-tech startups for an acceleration program.
With this partnership, Small foundation is making an undisclosed investment in FFA to help build and scale agri-tech startups in the continent.
Haven made this announcement, early-stage founders will need to apply to join the Founders Factory Africa Venture Scale or Venture Build portfolios where they will get the chance to access funding ranging between $100,000 to $250,000, and hands-on technical support.
For founders applying to the Ventures Scale program, FFA will be investing a total of $300,000 in cash and hands-on support, while those in the Venture Build will be receiving up to $250,000 in funding. This is so because the Venture Scale program involves providing support for existing startups operating in seed to pre-Series A-stages. On the other hand, the Venture Build program is for founders wanting to launch a startup in Africa, who may or may not have a concept or an idea.
According to a statement, the partnership will make significant contributions to agri-tech startups working to improve agriculture in the continent.
"The partnership stands to make a significant impact across the continent by supporting agri-tech startups who can innovate and improve the delivery of a range of services to smallholder farmers and micro, small and medium-sized enterprises in the agricultural sector,"
The Scale and Build program currently has about 23 programs in its portfolio, with most of them coming from Kenya, Ghana, Nigeria, and South Africa. Collectively, these startups have raised more than $7 million during and after the program. By 2024, FFA plans to have increased this number to 90 startups. They intend to do this by building, scaling, and investing in 88 startups with the current FFA investors which include Standard Bank, Netcare, and Small Foundation.
Speaking on the partnership, Conor Brosnan, the CEO, and chair of the foundation said; "This is a pivotal time to invest in the growing area of agri-tech in Africa, which has transformative potential for local livelihoods. We are excited to see FFA's highly skilled team work with immensely talented African entrepreneurs to deliver scaled solutions to some of the biggest challenges faced by the sector".
Founded by Roo Rogers and Alina Truhina, FFA is an extension of the Founders Factory organization that has invested in more than 130 startups globally. This new partnership portends good fortunes for startups in the agri-tech sector that are looking to make a change in the continent.
Startup founders interested in knowing more can access the FFA website here.