Four Growth Stage Startups from Kenya and Uganda Selected For 2023 VC4A Venture Showcase Africa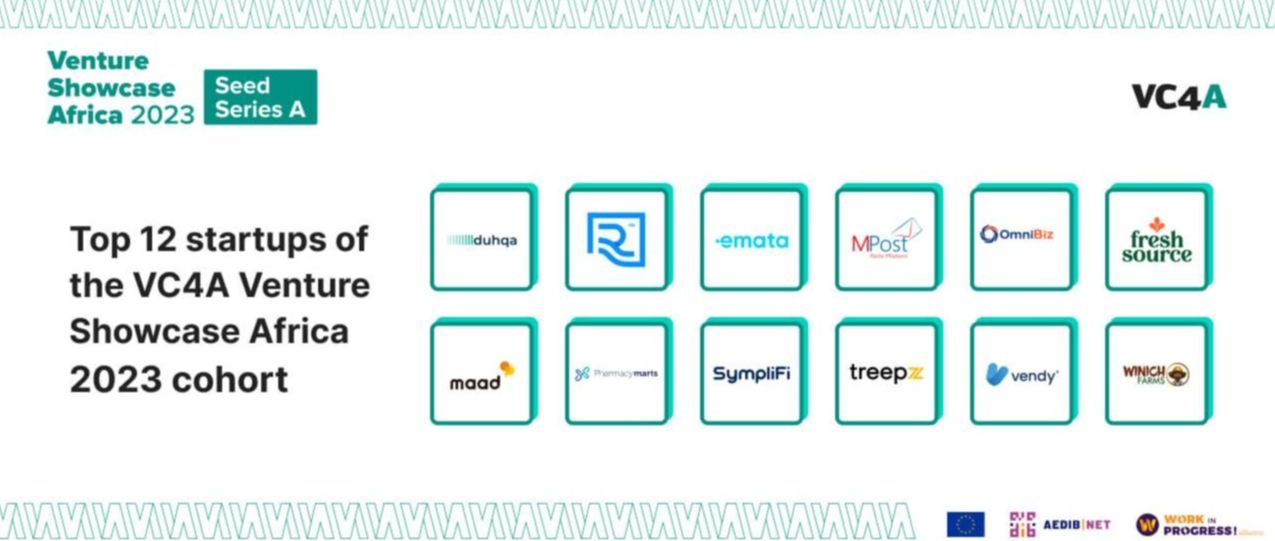 VC4A, the leading startup platform in emerging markets has announced the 12 African startups that have been selected to participate in the 2023 VC4A Venture Showcase Africa.
This annual flagship program brings together the best and brightest startups from across the continent, giving them the opportunity to pitch their ideas to investors and industry experts to raise their Seed or Series A funding rounds.
The startups selected for the 2023 Venture Showcase Africa are;
Three startups from Kenya; Duhqa, a digital supply chain platform that uses AI and automation to help SMEs and manufacturers grow their businesses; MPost, a digital platform that turns mobile phone numbers into formal postal addresses and SympliFi, a blockchain-powered credit-as-a-service platform that provides affordable credit to MSMEs in Africa.
And from Uganda; Emata, a digital lending platform that provides loans to millions of farmers in East Africa.
These high-growth ventures were chosen from a pool of hundreds of applicants, and represent a diverse range of industries and sectors in the Seed and Series A tracks. Each startup will receive mentorship, technical assistance and will have the opportunity to showcase their companies to an audience of investors and industry leaders in the VC4A Deal Room.
"We are thrilled to unveil these exceptional startups for our upcoming VC4A Venture Showcase Africa 2023 program. Each is a beacon of innovation and entrepreneurship. These visionary teams have demonstrated remarkable potential and we eagerly anticipate the transformative journey ahead as we accelerate their growth and shape the future together," said an excited Abu Cassim, Lead of the Acceleration Team at VC4A.
VC4A is an ecosystem builder that leverages its infrastructure, network, and expertise for the programs that contribute to the startup movement in emerging markets. Since 2008, the organization has designed, structured, and implemented successful entrepreneurship programs on the continent.