G42, Mubadala Launch New Healthtech, M42 to Disrupt the HealthCare Scene in Abu Dhabi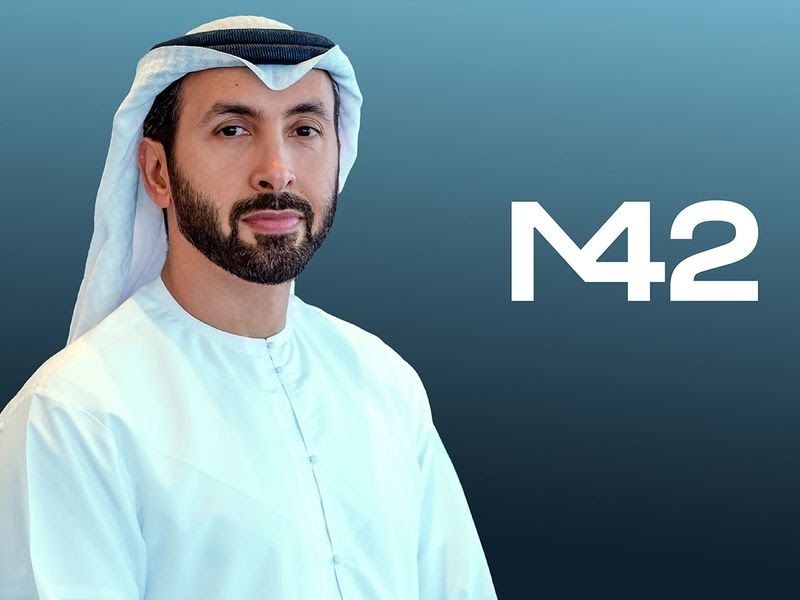 Indeed it is said that "Good health is the greatest wealth humans can have on earth". However, having good health in the 21st century can be expensive due to technological advancements in delivering personalized quality healthcare globally and the UAE is no exception.
The MENA region has a track record of quality healthcare over the past 10 years thanks to the public and private sectors. The UAE government provides zero-cost healthcare to its nationals, thus, non-residents or visitors pay huge amounts for healthcare treatment at either public or private health facilities.
For instance, Dubai and Abu Dhabi were placed in the sixth and ninth positions of best global destinations for medical tourism, according to the 2020/2021 Medical Tourism Index.  Also, Cleveland Clinic Abu Dhabi, which is a partner of Mubadala Health, was ranked for the second time in Newsweek's prestigious 2023 'World's Best Hospitals' list.
In order to bridge the gap between current health tech advancements and the clinical outcomes patients receive, Abu Dhabi AI technology holding group G42  is partnering with Mubadala Investment firm to launch a new health-tech startup dubbed, M42.
The new platform will merge both the healthcare data-centric technologies of G42 Healthcare and Mubadala's world-class health capabilities to offer high-quality personalised and preventative care.
Group CEO and Managing Director of M42, Hasan Jasem Al Nowais said, "As we launch M42, we are excited to impactfully disrupt the global healthcare industry. Our vision is to transform lives through innovation by providing personalised, and precise patient care."
"We are confident that through our operating companies, M42 will create a future in which dedicated healthcare professionals are empowered by the latest technology to optimise patient outcomes. M42 also represents a platform for us to target international expansion and partner with global peers to solve the world's most pressing healthcare challenges, "Jasem further said.
This is not the first time both companies have collaborated to create a health-tech hub. In October last year, G42 Healthcare and Mubadala Health joined forces to build a new, integrated health-tech powerhouse.
Founded in 2017, Mubadala Health has made great efforts in transforming the health sector in UAE by consolidating major assets under its umbrella.
G42 and Mubadala mainly focus on speciality healthcare, however, they also invest in pharmaceutical and med-tech startups as well.
Henceforth, such initiatives will be placed under one umbrella which is M42. These include Amana Healthcare, Biogenix Labs, Danat Al Emarat, HealthPoint Hospital, the HealthPlus network of speciality centres, Moorfields Eye Hospital Abu Dhabi, Imperial College London Diabetes Centre, Insights Research Organization & Solutions (IROS), Omics Center of Excellence and The National Reference Laboratory, just to mention a few.