Ghananian fintech BezoMoney secures $200k in seed funding from Goodsoil VC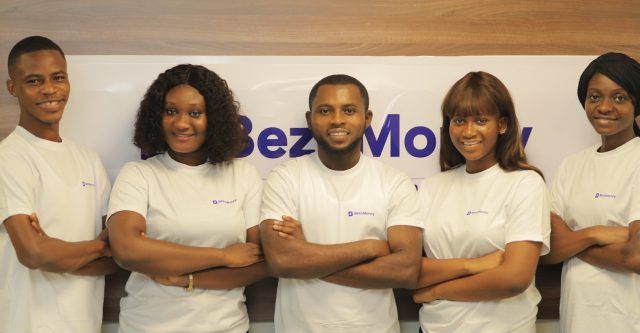 Accra-based fintech startup BezoMoney has secured $200k in a seed funding round led by London-based venture capital firm, Goodsoil VC.
The startup plans to use this funding to build and deploy additional products and acquire the Payment and Financial Technology Service Providers (PFTSP) license in Ghana. The new products they intend to build and deploy include; BezoCredit, an interest-free credit product, and BezoInvest, an investment product. BezoInvest will allow users to invest their savings. Aside from the aforementioned projects, the funding will also be used to grow its user base, expand its team, and scale across the country.
Founded in 2019, by Mubarak Sumaila and Diana D. Osei, BezoMoney is a fintech company that builds and provides digital financial services and products for unbanked and younger consumers. The innovative fintech startup was born out of the Meltwater Entrepreneurial School of Technology (MEST) program. Since its inception, the startup has established products that provide social mobility for the unbanked and digitizes transactions of informal savings groups.
The vision of the startup is to become a digital bank for the unbanked and as well as for young people. It plans to achieve this by providing financial services and products that help users achieve their goal of financial stability.
Its flagship product called BezoSusu is a digital-personal saving and group savings product that allows users in the informal sector to reach their savings goals. According to the fintech, BezoSusu is built on USSD and is integrated with Mobile Money to allow users to transact via their Mobile Money wallets.
To provide its services and products, BezoMoney partners with existing financial institutions and mobile operators to meet the regulatory requirements
The startup says its goal is to help the unbanked gain upward mobility and improve their lives through informed financial decisions.
"We are committed to growing with our customers and meeting their financial needs with tailored products and services. We started focusing on young people as well because they were reaching out to us every day through calls and an email requesting to use our products, so we expanded our offering to include them,"
The startup has a very interesting future ahead, as it is currently working on beta testing and launching the BezoSmart Series, which will feature a podcast to provide financial literacy content to the informal sector and young individuals. In the coming months, it hopes to establish partnership relations with financial institutions and mobile money providers to scale its products.