Ghana's New ECG App.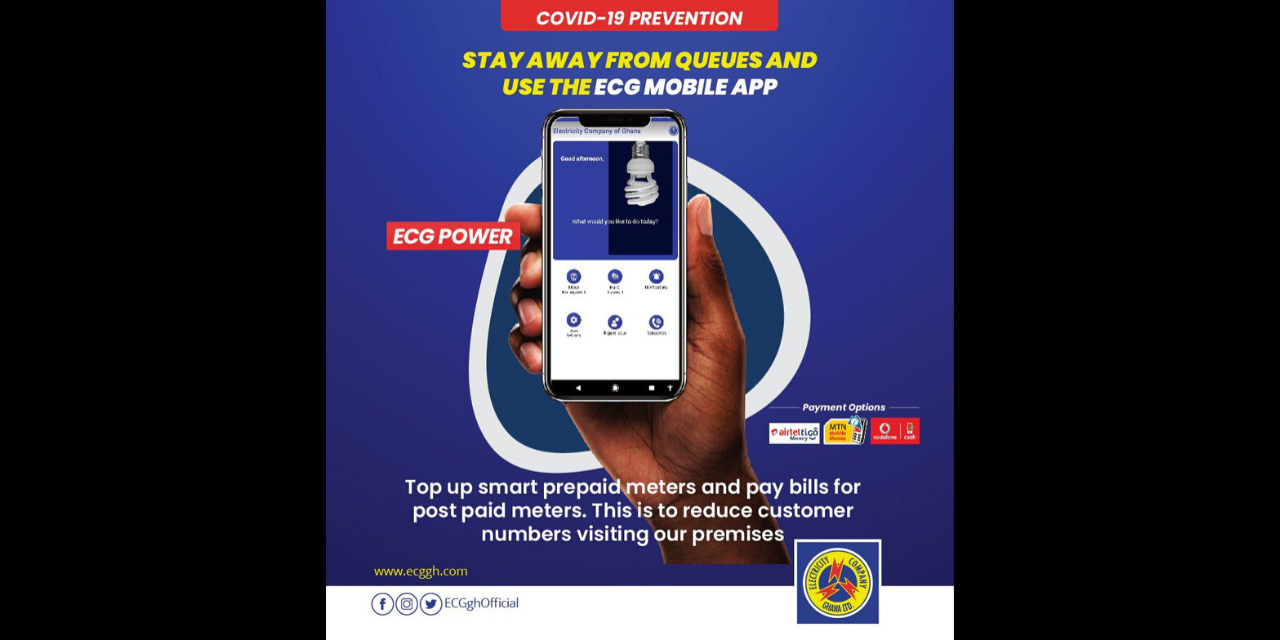 After the announcement from the vice president of Ghana on the 18th of February, 2020 about the new ECG app, most Ghanaians developed an interest in using the ECG app also known as the power app. But the question is, how convenient is the app.
Ghana's New ECG App is said to have made it easier for Ghanaians to access electricity by conveniently paying for their bills via mobile money platforms without the need for an ECG vendor.
Even though there was a similar opportunity for customers in terms of checking bills, applying for new service among others in the ECG web portal, the advantages weren't extended to the current one hence, the current one seems to have come with more advantages. With this, you can check your meter balance in terms of how much credit you have used for a period.
With this new app, Ghanaians can avoid long queues all you need to do is participate digitally to make life easy and simple.
The app supports the following prepaid meters for now.
CLOU, MBH, HOLLEY, ALPHA, KAMSTRUP and all postpaid meters across Ghana are well supported by the app.
While adding your meter, you might face some challenges, all you need to do is pause and give it another try. If the same thing happens, restart your device, and give it another try.
Downloading the app and using it.
Using an android app, you can access the app by visiting ECG power on the android app store and if you are an IOS user, you can access it as well by visiting ECG power on iPhone.
In terms of using the app? Follow the steps below.
Install Ghana's New ECG app
Create an account on the ECG power app with your details such as email, password, and phone number.
You now have to click on the + sign button located right bottom to add the details of your meter.
Choose your module of top-up to have you balance topped up
Choose pay bills to pay your bills
And then get payment confirmed using your mobile money account.
The electricity company of Ghana have made available *226# shortcode for everyone to access the ECG mobile app or ECG power. This code is accessible in all telecommunications networks in Ghana. Once you dial the code, the following options will pop up for you to choose from and continue.
Pay your ECG bills
Update your customer information with ECG
Top up your ECG prepaid
Stay safe and let's wash our hands and do the necessary to prevent the spread of Coronavirus in the country.