Ghanaian startup, Techfarm launches new online shopping platform.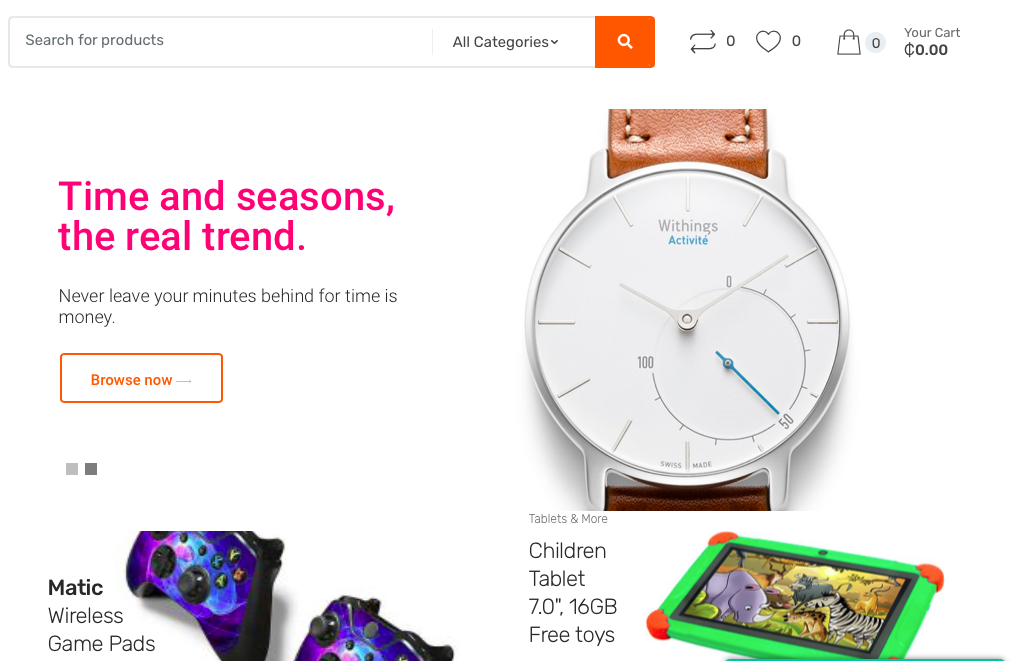 Ghanaian startup, Techfarm has launched Mobibasket, an online shopping platform to provide a convenient and affordable online shopping during the COVID-19 pandamic and its aftermath.
Mobibasket is made with the best technology to give value and convenient on-demand delivery service, that has the ability to track in real-time, deliveries to the doorstep of consumers.
Founder and CEO of Techfarm, Mr Uriel Marquaye said, "As a technology services company, we are constantly looking for ways to provide superior shopping experience and great value to consumers. With increased consumer need to stay connected online and shop, we have redefined the online shopping value proposition with Mobibasket."
"As a professional marketing person, I believe that technology solves our everyday problems in diverse ways, making life simpler and more convenient for humanity. By this, Mobibasket has been launched at a strategic moment in our dispensation where the use of technology has become very imperative to meet the dynamic shopping needs of consumers," Mr Marquaye further stated.
According to Marquaye, consumers will enjoy exclusive benefits including no mark-up on prices, wider market reach and affordable delivery of goods to consumers
He said, "We want to be the first e-commerce company in Ghana that consumers from the African continent can shop from and have it delivered to them at the comfort of their home in partnership with global shipping and logistics company DHL".
Mobibasket is providing a solution for consumers with a busy lifestyle such as the working class, students, young professionals, the youth, expatriates, business owners among others.
The founder went on to advice Ghanaians to visit Mobibasket to browse from a wide range of consumer electronics, fashion and office equipment and enjoy exciting offers from the company whiles adhering to COVID-19 protocols.